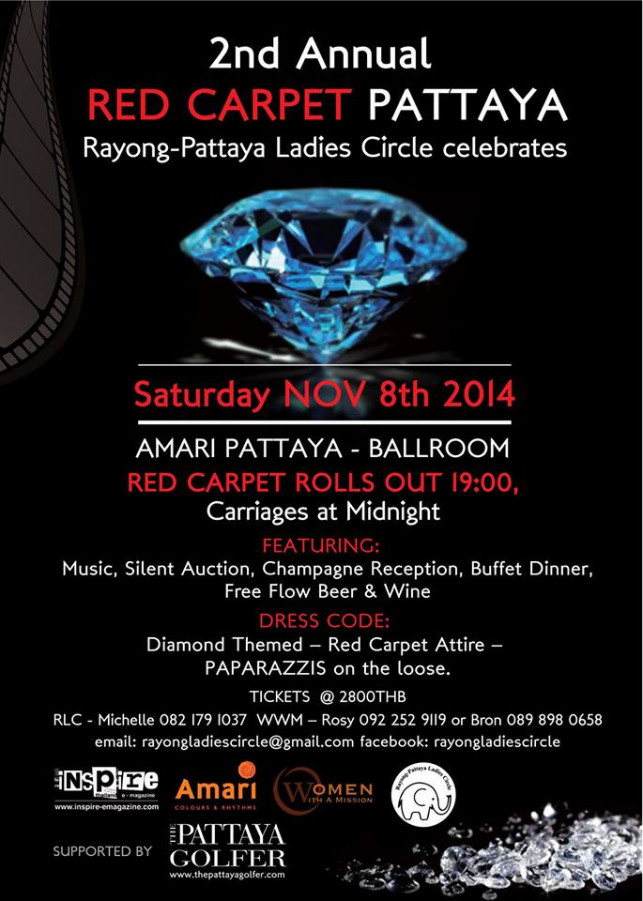 2nd Annual Red Carpet Event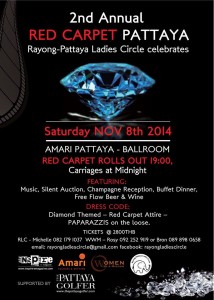 The Rayong Ladies Circle (RLC) presents a Charity event for Women With a Mission(WWM) as they celebrate 10 years Diamond Anniversary of service to the Thailand community.
Their NOURISH, EDUCATE, CARE projects, feed kids, keep them in school and provide access to services for handicapped kids and training programs for their care givers.
RED CARPET PATTAYA is not just your average charity gala! This lively event will include a champagne reception, delicious meal, free-flow beer and wine, live entertainment, a silent auction, intriguing door prizes and plenty of other surprises for its 250 guests from around Thailand and abroad, all of which to raise money for a worthy cause.
The RLC was able to raise over 280,000baht for WWM at our very first Red Carpet event and this year we are aiming even higher.
We look forward to seeing you all there!!