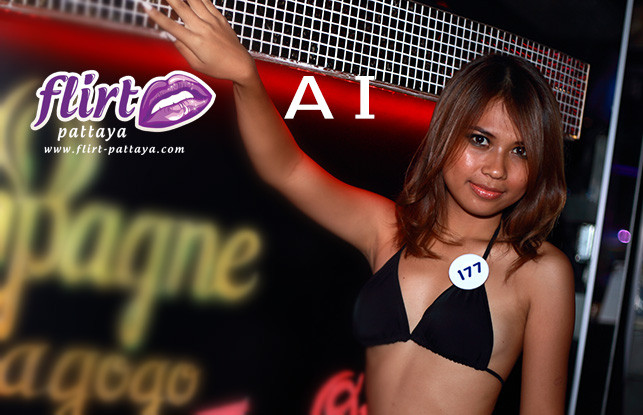 Ai – Champagne Agogo
Hi Guys & Girl
My name is Kanokon Chintawan. My nickname is Ai. I am 20 years old. I am was born at Ubon Ratchathani is one of the north-eastern provinces of Thailand, I came to Pattaya with friends to find work. I just arrived in Pattaya for 3 weeks, I think Pattaya is pleasant and easy to get a job. Pattaya makes me not lonely and the like Pattaya. Champagne Agogo is my first job in Pattaya  and I like it so much fun, and I like dancing. Like when people look at me. Although I would not Sexy, but I just thought I was a cute one. And also make new friends, meet many people.
I'm a normal girl like to fun with friends. Or something to do leisure. I do not have to work. I like to go shopping for clothes with friends in a night market, eat the street food. This is my hobbies.
I like England I read to the book and i saw the photos about English . It's beautiful country, clean, but I did not mean I like England guy only mean country.  And if the opportunity England is a country that I want to go. Can I go with you???

So! I like handsome guy, kind, clever, but I still can not find him. Not sure!! He was born yet?
If you guys want to meet me or find drinking buddies or friends for talk . Come find me at Champagne Agogo Soi Lk Metro. I have beautiful friends and sexy work with me here. Maybe your soulmate is here also.