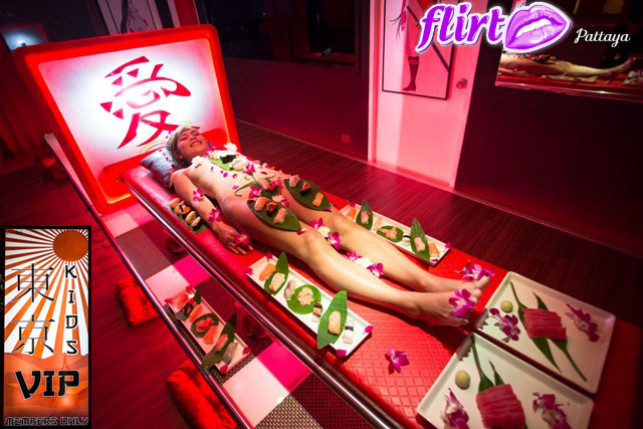 Awesome August Offer! Fancy Japanese?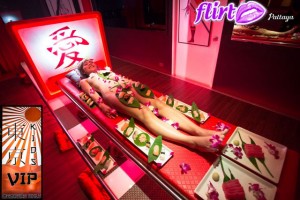 Awesome August Offer!
Fancy Japanese?
During the month of August Tokyo Kids will be having a half price VIP discount on offer. For the whole month you take full advantage of having unlimited Sushi & Sashimi, Japanese Stew & Miso Soup. On top of all this there will unlimited local beers and spirits. You get to have full access to all the facilities including the 8 person Jacuzzi, have a sing along in the karaoke room or have some fun in the games room.
There will be a minimum of 4 stunning hostesses on hand to service and pleasure you during your visit.
For the month of August you can get all this for 4 hours for just 4,000 THB per person.
Bookings are required with 24 hours notice. So please call 08 52889914 or email us on info@flirt-pattaya.com for more information.