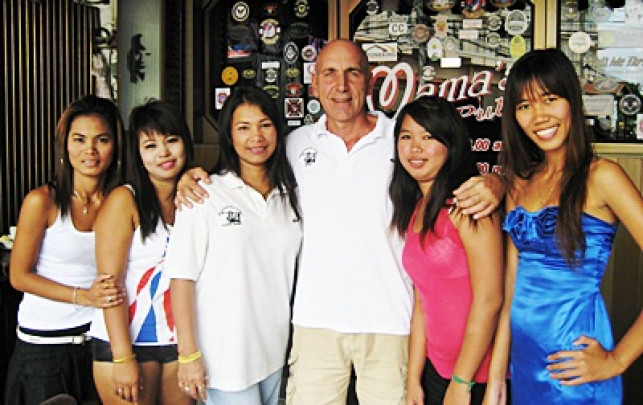 Ban Chang – "Golf anyone?"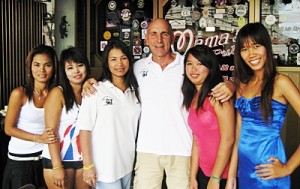 Ban Chang is less than an hour's drive South from Pattaya, not far from Utapao International Airport. There is a well maintained and reasonably priced golf course located just off the main Sukhumvit road too, the only real downside being the restaurant there closes by sunset and serves very little western food according to reviews on Trip Adviser. So with that in mind, after the 18th hole, you might need to go in search of something a little more appetizing.
The bars of Ban Chang are a great alternative to Pattaya and offer everything you need from imported beers to a wide selection of foreign foods. The aim is to cater for the visiting ex-pats and tired golfers in need of refreshment in a more relaxed environment than Walking Street.
How do you get there? Where are all the bars? A quick search on Google will reveal a list of bar names. Here are some of the more popular establishments; The Camel Pub and Restaurant, The Lying Cow (with the "A" in "Laying" falling off the sign), Noot Bar, Farang Bar, One Bar, Yoyo Bar, Blue Sky Bar, Sports Bar, Star Bar and if you want a decent Pizza there's Papa Sings Pizza! Ok, but where are they? No one seems to have pinned these restorative distractions on Google!!! Luckily some bars do give directions, and maybe they don't broadcast their location for obvious reasons! So, from Pattaya take the Sukhumvit road to Sattahip (turn right onto Sukhumvit). Stay on Sukhumvit until you get to Ban Chang, which is a journey of around 42 km. When you arrive in Ban Chang drive past the market and turn left at the first set of traffic lights onto Soi Thetsaban Alley 23. You have arrived! There are around 30 watering holes on and around this Soi, so there's plenty to choose from. (There are short cuts you can take, but this is the easiest route for newbies!)
For those who wish to take an extended break in Ban Chang there are of course many places to stay. The Camel pub, for example, organises golf tours as well as a decent 19th hole when you really want to up your game. (Rooms are available from 550 Baht per night and have free Wifi, but not a free wife!)