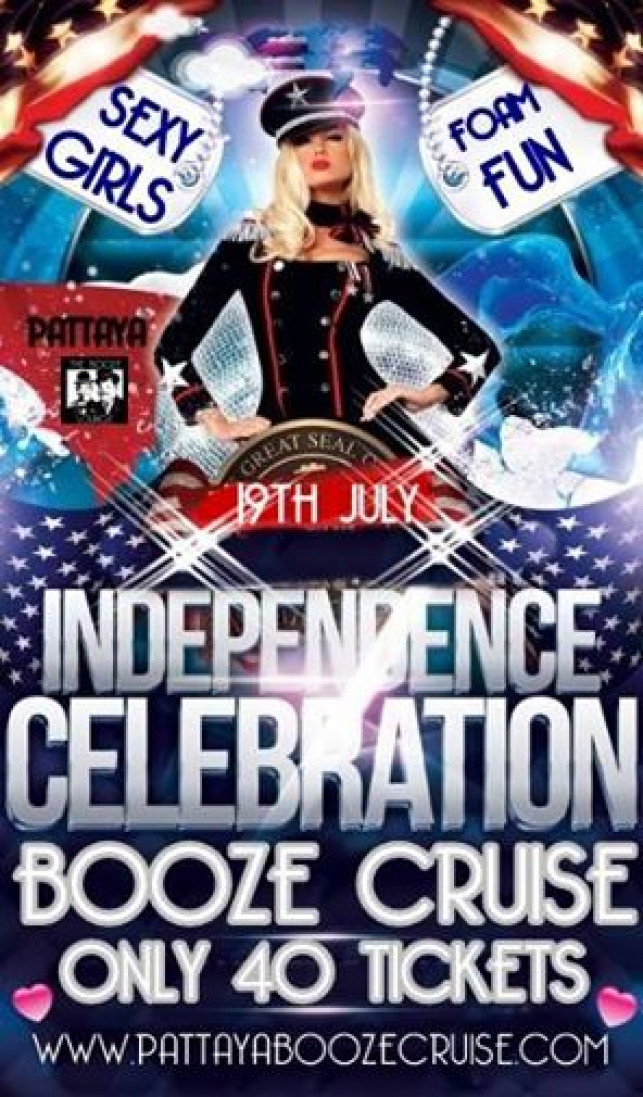 Booze Cruise for July: Independence Cruise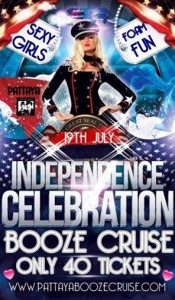 Independence Cruise
Our first Booze cruise for July will celebrating American independence day, our huge sound system will be playing all the classic American songs from the 60′s 70′s and 80′s. of course as always there will be free flowing drinks, and to saok all this up we will be serving American style smoked meats and slaws.
on-board there will be the usual selection of sexy girls dressed in "stars and stripes" bikinis, cowgirl outfits and even a special appearance from the sexy Pocahontas herself.
Tickets are available through most tour agents, the booze lounge on Soi Bukhao, the booze lounge on Khao talo, Oscars A Go Go, other great bars and clubs, our website, and some of Pattaya's top attractions. Tickets are usually 2,500thb per person, including free drinks, free food, great music and the all important sexy girls.
But as this is LOW SEASON tickets are now only 2,000thb per person.
The party starts at 8pm from Naklua pier as we head out the darkness of the bay and night, the free flow booze will start as soon as we leave the pier. Once we are out in the bay and away from prying eyes then the real fun starts (I'll leave it up to your imagination), and the party doesn't stop until midnight we get back to the shore, actually this is only a temporary glitch in the fun as the after party gets going at midnight at the fantastic Oscars Agogo on LK Metro, where even more sexy girls await you.