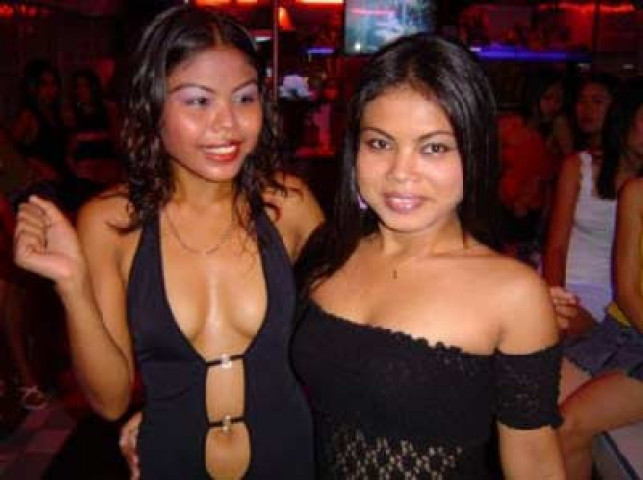 Do Thai women expect you to have some 'Mia Noi' or naughty nights out?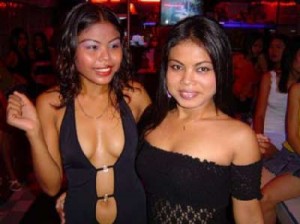 Do Thai women expect you to have some 'Mia Noi' or naughty nights out? (Providing you still give attention/money/support/time to your girlfriend.)
Many foreign guys who are married to a Thai lady (or have a long time Thai girlfriend) and live in Pattaya still play the field and visit day bars, A-Go-Go's and massage parlours; but, is it expected that the foreign guy has carnal liaisons with other ladies or even have a regular 'Mia Noi' (Little Wife)? For many Thai ladies the answer must be yes, especially when surrounded by the constant temptations that a city like Pattaya has to offer. One might even suggest Pattaya is the perfect place for a 'butterfly'. So if a Thai wife or long term girlfriend expects the foreign partner to play around, why do they put up with it?
Many Thai's believe all foreigners are wealthy or at least far wealthier than they are. Bar girls in particular meet 2 week millionaire's every day of the week! So, if a Thai lady hooks a 'farang' into a long term relationship they will often expect him to play around, because they do! They may have 4 or 5 foreigner's lining up paying various monies for house, condo, bike and car. But when they marry one they want loyalty, or at the very least not to lose face; maybe it's only a perceived loyalty though, money being number one…. In Thailand it's very important how things look to the observer. Basically, don't get caught or it will cost you! Not all Thai ladies are programmed to relieve you of your cash, but there are many like this in Pattaya.
Some guys take the playing the field game further than others. A common trap to get caught in is falling in love with a new model when you have a wife and family. The guy might even take care of the new girl financially and end up paying her not to work and even buy or rent her an apartment and maybe find her a normal job too! (Chances are when his back is turned she'll be up to her old tricks with another guy!) If things get too serious often the guy will try to end it, but the new girl is onto a good thing. Normally she will try anything to keep the cash flowing. This includes threatening to kill herself, telling everyone about the relationship (including your wife), telling your boss that you have a Mia Noi and you beat her up and so on. Then of course the wife loses face and takes revenge….One popular form of revenge other than 'suicide' is for the wife to try to cut the wayward husband's little man off whilst he's asleep! This is rather extreme, but if he's been playing around, especially with lady boys, then apparently all's fair in love and war.
If you're a rubbish liar being a player or 'butterfly' is really not your vocation. And it's worth remembering, if you always tell the truth, you never have to remember anything! What was that? Never mind….