A Uniform Night Party!
Date/Time
Date(s) - 10/10/2014 - 11/10/2014
7:00 pm - 2:00 am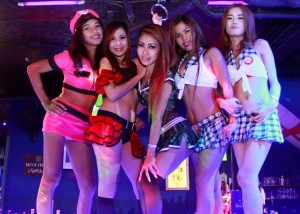 "Everyone likes a uniform and Shooters is no exception. From Friday 5 September and every Friday after that, all their gorgeous Coyotes will be donning all your favourite naughty outfits for "Uniform Fridays". They'll have something for everyone. Ooooh Matron!"
Our Fun night " Uniform Party " at Shooter Sport Bar Soi 7.
Don't Miss Out !!!
Location
Shooters Sports & Coyote Bar
Attendees
Bookings
Bookings are closed for this event.