Every Tuesday Free food buffet
Date/Time
Date(s) - 28/01/2014
1:00 pm - 11:30 pm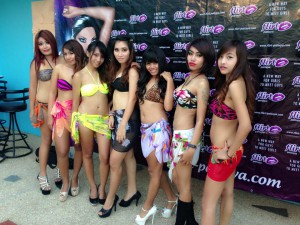 Come and enjoy our FREE food buffet at Heaven Gentlemen's Club. Whilst you can enjoy the company of our girls and hostesses you have the chance to drive in and enjoy all the free food laid on. There is a vast selection of great meats and assortments. The food is free if your bill is more than 350 THB. Don't expect to come here and enjoy a bottle of water and a soft drink and take advantage of the buffet, because it isn't going to happen, you will still get charged 350 THB. We aren't being scrooges, but simply trying to stop the 'cheap charlies' taking advantage of our hospitality and kindness. We have a great selection of girls, shows and hostesses to keep you company whilst you relax, eat and enjoy the funky tunes throughout the day. See you in Heaven!
Location
Heaven Gentlemens Club
Attendees
Bookings
Bookings are closed for this event.