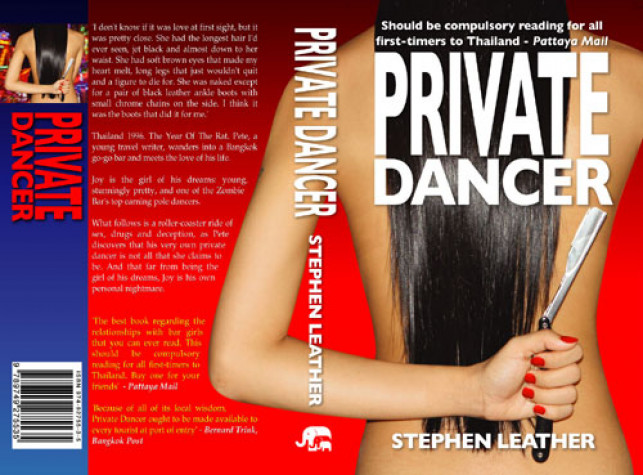 Five books you should read before coming to Thailand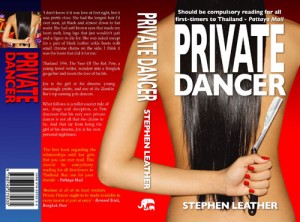 Five books you should read before coming to Thailand
Here is a nice selection of books that will certainly help you gain insight into Thai culture. First up is a factual book designed to help you and your Thai girlfriend to better understand each other.
1./ 'Thailand Fever' – Essential Reading for Thai-Farang Relationships by Kamnan O.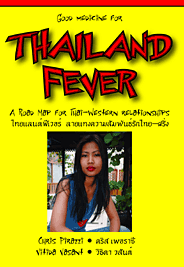 Reading this book will give you invaluable insight and tools for the demanding cross cultural divide of a Thai-Farang marriage or relationship. It is also completely translated into Thai, and both languages are on all pages, making it very easy for you and your Thai partner to read together. The Thai language part is written and worded entirely from the Thai person's perspective, giving them superb, succinct and solid gold insight into the western mind-set (never forget that cross cultural understanding must always be a two way street). Not only does it tell you what is different, it explains in detail, just WHY things are different, and in a style of language everyone can understand… it is written to be fun, easy going, easy to read, and is non-judgmental.
Key sections include:
The Westerner's need for privacy and independence vs Thai family life
Living with the parents
Trust
Attitudes towards money
The Bride Price (Sin Sodt)
Face
… and of course, Thai and Western attitudes towards sex and intimacy
2./ 'Farang': Thailand Through the Eyes of an Ex-pat by Dr. Iain Corness.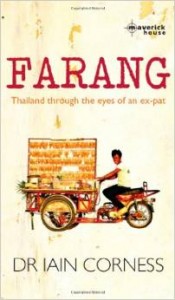 Dr. Iain Corness is medical practitioner, racing car driver, restaurateur, photographer, freelance journalist and first rate raconteur. The UK born ex-pat, who fell in love with Thailand, both its people and way of life, while on a holiday, and finally managed to move there permanently 20 years later. As a settled `farang' (the Thai term for a westerner) he enjoys a unique perspective on Thai life and all its eccentricities; looking in from the outside while also getting to see the things most foreigners don't. His stories and anecdotes are full of the joys of life, and celebrate this exotic and exciting land in all its glory with painfully funny observations. From a date with a fortune teller to tales of a reincarnated squid, Corness revels in the chaos and charm of `the only country where you can be run over by a shop.' This is a book to be enjoyed by anyone interested in Asian culture.
'Farang' really is a collection of short stories rather than one complete story, never the less, it is still a most enjoyable and light hearted educational read!
Next up are 2 novels written by the same author, Stephen Leather. Both tales deal with the nitty gritty reality of the world's oldest profession and the cross cultural issues encountered in Bangkok. Essential read for those who like the night life and all it's trappings.
3./Confessions of a Bangkok Private Eye: True stories from the case files of Warren Olson by Stephen Leather.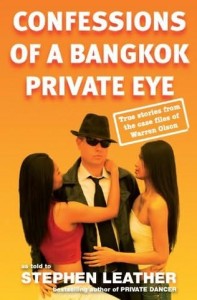 Two-timing bargirls, suspicious spouses, and lesbian lovers'–it was all in a day's work for Bangkok Private Eye Warren Olson. Fluent in Thai and Khmer, Olson walked the mean streets of Bangkok and was able to go where other Private Eyes feared to tread. The stories are based on Olson's case files, fictionalized (to protect the innocent, and the guilty) by bestselling author Stephen Leather.
They say there is no smoke without fire, these case files may well be fictionalised but they are far from made up!
4./ Private Dancer by Stephen Leather.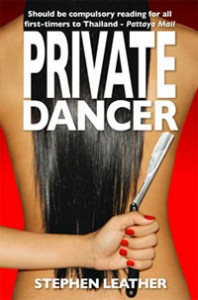 Private Dancer was originally only available as a free download from Stephen Leather's website, but after some sixty thousand downloads the demand to print this cult classic became reality. This is a must read for anyone considering hooking up and hanging out with bar girls.
'Pete wanders into a Bangkok go-go bar and meets the love of his life. Joy is young, stunning, and a pole dancer. In a roller-coaster ride of sex, drugs, and deception, Pete discovers that his own very private dancer is not all she claims to be. Far from being the love of his life, Joy is his own personal nightmare!'
And now for something completely different…. Our list would not be complete without a cultural and faith based true story. Our fifth choice is a particularly good read if you have come to Thailand to find yourself, rather than lose yourself!
5./ An English Monk in Thailand by Phra Peter Pannapadipo.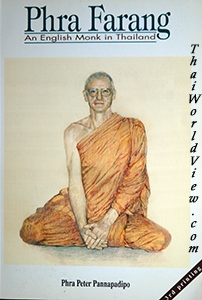 At forty-five, successful businessman Peter Robinson gave up his comfortable life in London to ordain as a Buddhist monk in Bangkok. But the new path he had chosen was not always as easy or as straightforward as he hoped it would be. In this truly extraordinary memoir, Phra Peter Pannapadipo describes his ten-year metamorphosis into a practicing Buddhist monk, while being initiated into the intricacies of an unfamiliar Southeast Asian culture. Phra Peter tells his story with compassion, humour and unflinching honesty. It's the story of a 'Phra Farang' – a foreign monk – living and practicing his faith in an exotic and intriguing land.