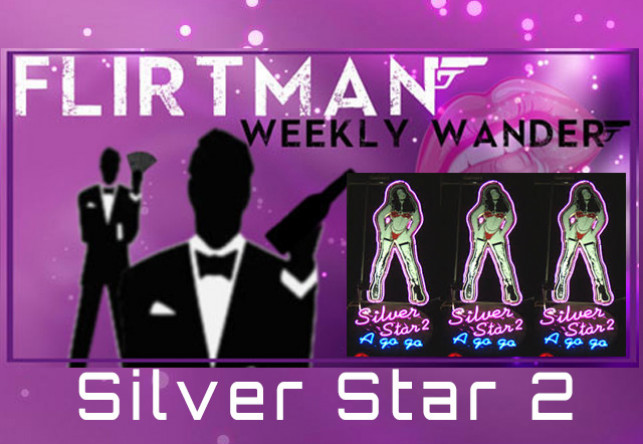 Flirt Man's Weekly wander : Silver Star 2 ( soi 7)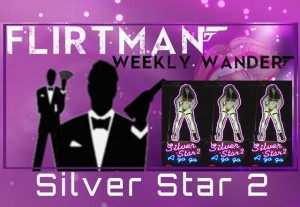 Silver Star 2 (soi 7)
Greetings fellow wanderers and thanks for joining me yet again through the grimey streets of Pattaya City. Flirtman thought he'd get away from the husltel and bustle of Walking St and LK Metro and pop into The Silver Star 2 gogo located just near the bottom of Soi 7.
Inside you have a layout of somewhat cramped proportions with a Central circular elevated stage area for around 6 or 8 dancers. At the rear you also have a large Spa Bath for some double Bubble action. The seating in this joint leaves a lot to be desired as the against-the-wall benches can feel cramped and small and the tall stools at the stage are awkward and shaky. The drinks area on the edge of the stage feels too small and the girls can easily knowck the beers over if they get a little too excited. The small poofy seats around the jacuzzi can also be uncomfortable and your sure to get soap suds in your drink too.
Brushing all of that aside, there are a few nice pocket-rockets in this place (including 1 strange girl that can double her hand over in a double jointed way). They run the bog standard gogo music to short skirt dances and every now and then you get a pants off 3 minuter show. The Jacuzzi girls continually drop the ice into the punters draft as well as using a regular supply of fresh bananas.
Drinks wise you can opt for cheap draft beer all night (standard small glass) or indulge in their standard , more pricey bottles. Look out for the hard sell ladies fishing for drinks and the hassle of 100 questions of "what yor name"..etc
The Silver Star 2 gets a decent 7 out of 10 but just falls short of a higher score as the time limit you'll spend in here before boredom sets in will be approx 30mins. Pop in on a party night and you'll stay longer but the less than sexy normal lady attire mixed in with a few munters will have you shouting "Taxi" before too long.
Remember the flirt man is saying it like it is (without payment) and visits totally anonymously.