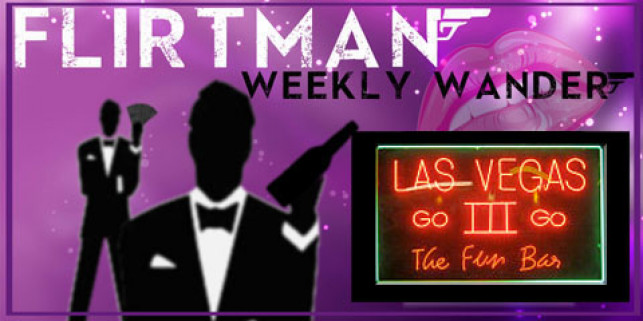 Flirtman Weekly Wander – Las Vegas Agogo III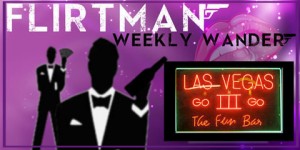 After a dismal Weekly Wander last week the Flirtman thought he'd try his luck up Soi Yamoto and pop into Las Vegas agogo III. Now the first thing you lot are gonna point out is that these Las Vegas joints are mainly catering for the daytime wanderers and Flirtman is chained to the desk at Flirt-towers in daylight hours so a 10pm visit is what this place got.
A small but simple exterior with 2 greeting girls announcing cheap draft beer was a good sign (especially after my 115baht TQ1 experience) but after entering it all went downhill fast. The Gogo is a strange square shape with seats on one side of a small tacky stage and stools on the other, all of which looked like they'd been there for many years and the management had tried to spruce up things with a real cheap paint-over. To say the place looked falling apart would be an understatement.
I sat on a stool to get a good viewing point of the overall bar put needn't bothered as the view was of 2 sub standard girls attempting to shuffle with another 2 snuggling up to a couple of indian customers. There were no Tv's in sight and the place seemed dimly lit by a few red lights and cheap laser circa 1999. The music was playlisted rubbish that had obviously no thought given to it and there was not one sign that indicated what a lady drink price would be should i be so paralytic drunk to even contemplate it.
The draft beer was cheap tho !
At this point i think a sum up should be in order as it's not big or clever to slate a joint too much and it may well be that the place is hooching with top totty in the daytime but as it stood that evening Flirtman would award a meagre 3 out of 10 ( 2 points for the external ladies and 1 for the beer). I will do another wander in this joint in the daytime at some point and re-evaluate tho.
Another seriously disappointing wander.
Remember the flirt man is saying it like it is (without payment) and visits totally anonymously.