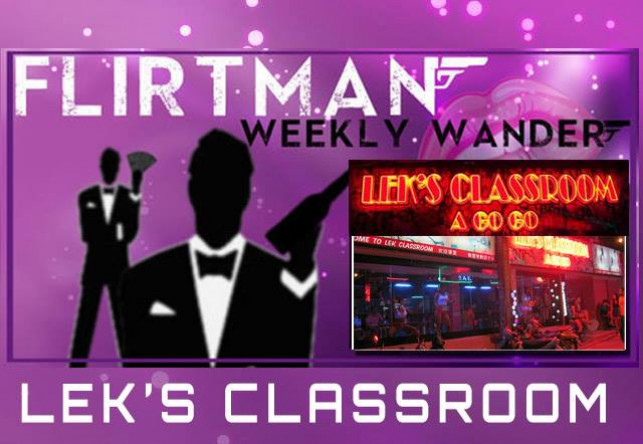 FlirtMan Weekly Wander : Lek's Classroom Agogo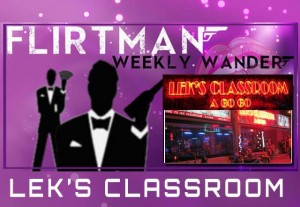 This week's wander is indeed a wander afar and a fair bit away from what is considered the "fun" parts of town. This week i took a wander down soi 2 (just off 2nd road) to visit Lek's Classroom agogo.
For a bit of background this small gogo used to be just called classroom and was affiliated to the "classroom" down soi pattayaland but after a seperation it went it's own way for a while before blending into the neighbouring music joint called the Honey Pot. Now we have a large open coyote style red themed club with a huge glass frontage for all to see.
The interior is a mish-mash of different themes. On one hand we have a regular 6 chrome pole gogo podium with some dancers dressed in red n white themed outfits but then we have a lounge type section with pool table and high chair and stools lined up against the window.
The number of girls in here hardly ran into double figures and on top of that we have ridiculous trance/ car alarm music blaring both inside and out. How this would attract customers is anyone's guess. From the moment i arrived til the moment i left they had approx 5 customers in which doesn't fair well at all. Whether this is a symptom of the general area changing into hiso hotels (siam siam) and the disappearance of the nightlife scene may be one factor.
They do have a happy hour up till 10pm here but the prices soar to 100baht for a small draft beer once you get to normal prices time.
All in all, i'd say one to avoid. When you see a long term service girl who worked here for years jump ship and move to showgirls you know there is something wrong.
Lek's Classroom gets a 5 out of 10.
Remember the Flirt Man is saying it like it is (without payment) and visits totally anonymously