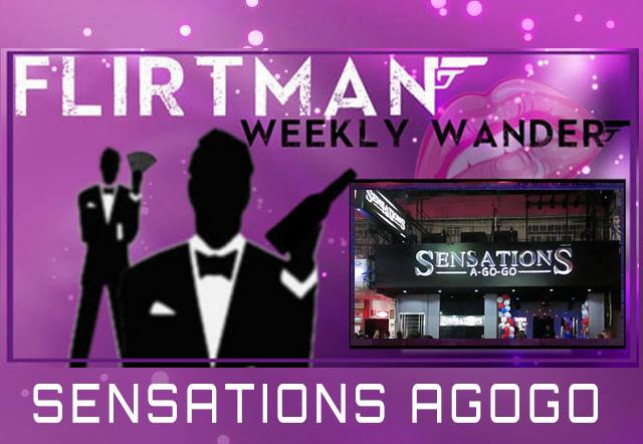 FlirtMan Weekly Wander : Sensations Walking St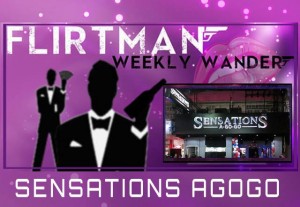 Having been concentrated on mostly the LK Metro Gogos somewhat, FlirtMan decided it was time to give Walking St another bash – so to speak- and head down to one of the more popular joints, namely Sensations Agogo.
Sensations was actually a re-incarnation of the sisters Agogo located almost across from Soi Diamond so it's in the "zone" which make it a super location.
The first thing that impresses is the sheer size of this place…it's huge. 2 massive stages each with 13 girls dancing away…that's 26 women on show at any one time. Barely room to shuffle.
The even better news is that there are some REAL stunners in here. In fact i'd say they have the best girls in town. Great figures, nice height, lovely faces and no stretch marks…all dressed in tight white denim shorts and red crop tops.
As well as 26 girls dancing there also were a good few wandering around on the "lady drink Hunt" and these were to the same high standard.
On each side of the dance floor we have comfortable bench seating (single tier on one side …2 tier on the other) and once settled down and enjoying a beer you'll also notice the music is good popular dance mixes and at a decent volume level.
So it's all good so far until you check out there are no draft beer specials – a popular tipple for those euro expats and your minimum san mig bottle is gonna weigh in at 135 baht. You'll also be shunned withing 10 secs from the ladies if you don't secum to the "lady drink". These girls can sniff the gullible out in seconds….general rule is no drink – no girl. Im guessing the LD prices shoud mean these obvious agency girls dont even need to go with customers as they'll be getting top whack salary as well as a nice drink commision and probably a good number of colas too.
The clientele were mainly Japanese, Chinese etc and having sneaked a look at the mamasan's scribblings to a prospective customer Flirtman can now confirm it'll set you back 1000 baht for the bar fine and 2000 baht for short time. (and we thought all robbers wore masks)
There really isn't much more to tell about this joint other than to say…treat it like a beauty pageant. Sit back, drink slow and watch the eye candy. Anything else and best you take your bank manager with you.
Sensations gets 7 out of 10 as it will appeal to the 2 week millionaires.
Remember the flirt man is saying it like it is (without payment) and visits totally anonymously.