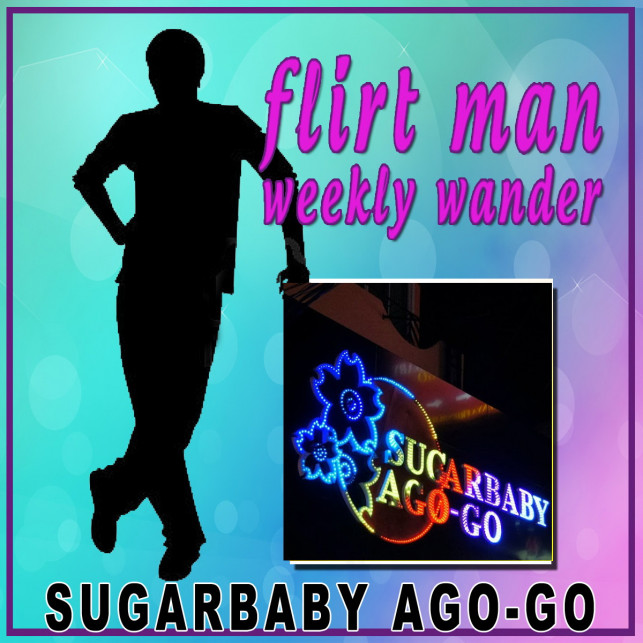 FLIRTMAN WEEKLY WANDER : SUGARBABY AGO – GO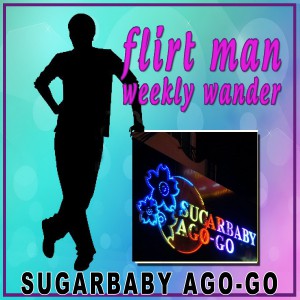 The FlirtMan Weekly Wander takes us away from the "Falang Friendly" area of LK Metro and down to the Main drag, Walking St…or more commonly known as "Gawking St" due to the large numbers of sightseeing non-spending nationalities in town. Our chosen destination this week is Sugarbaby agogo located on the corner of Soi 14.
This relatively new gogo has the same winning management behind them as the original Babydolls team and Windmill so their heritage is is impressive and good things should await beyond the black curtain. After climbing a high stair of Everest proportions you are greeted with a long 1 unit interior with distinctive zones of dance podium, 2 Soft Play areas &  large Jacuzzi area.
The Dance stage is home  to approx 8 lovelies dressed in school attire complete with high style white socks. The standard of the girls are truly impressive and most score a good 9 out of 10. This area is surrounded by comfy, away from stage, bench seating and is relatively tame compared to the other areas.
If you fancy a bit more up and personal action then the 2 soft play areas are perfect as they have stool seats mere inches away from the 2 girls on each and they seem happy enough to not hassle and just let you enjoy their antics. If some wet action is more to your choosing then the small alcoved area to the rear is a good private place to have a few laughs with friends and you'll probably have it all to yourself.
If this all wasn't enough to satisfy, the management have also installed a direct-streamed UK TV large screen which has Sky Sports running and this sits alongside yet another screen showing CTH football games. A nice touch which hasn't been seen in any other Gogo's.
Drinks wise we have 85 baht draft beer which is probably on the high price point but in it's defence it is on the larger size than the norm so it's all good.
Atmosphere is kept up-tempo by an up to date DJ that plays modern tunes which are pleasing to both thai workers and Falang alike. A fine balance that sometimes can be hard to get but as the management seem to have this place running like a well-oiled machine then it's no surprise it just works.
For the sheer professional running of this joint SugarBaby gets a whopping 9 out of 10 and is highly recommended…just watch out for that high step when you exit !!
Why not drop us a line at Flirt-Pattaya.com and suggest a venue for The FlirtMan Weekly Wander. Remember FlirtMan is saying it like it is (without payment) and visits totally anonymously.