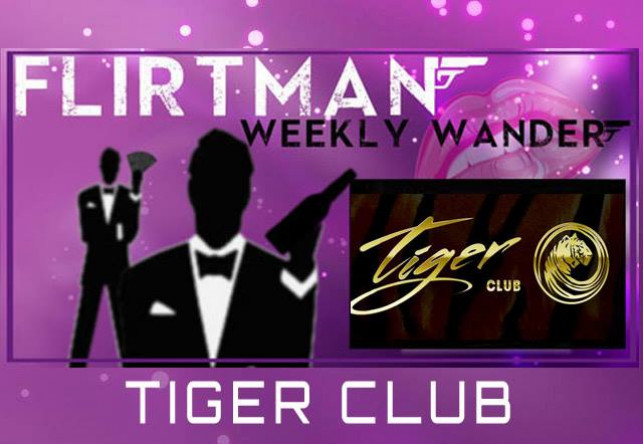 Flirtman Weekly Wander : Tiger Club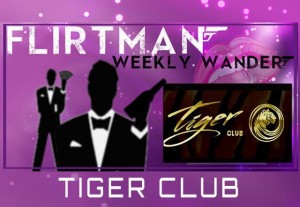 This week Flirtman heads away from his usual LK Metro Euro zone and ventures past the hordes of chinese-flag-following foot soldiers down Walking Street. I had got the "nod" that one of the chrome pole joints in soi Diamond had got a make-over and was keen to be one of the first through the door.
The joint specifically was now rebranded TIGER CLUB which i guess isnt too far away from it's original name of Tiger agogo. Location wise it's an upstairs venue which has it's staircase entrance right on walking st (in the centre column of Soi Diamond).
Without dwelling too much on the past, i can simply describe the old layout as a very thin type venue with a central gogo stage and not much sitting or walking room….but all that is now changed.
The dropping of the gogo name is very logical as this place isnt a gogo anymore. it's more like a dance club cum coyotee styleee! Dare i say there is more than an element of "Casino Club" complete with raised DJ box and sensual non-naked dancers doing the big tease.
Inside the place is a veritable tardis and has really opened up. We now have approx 8 round dance podiums and stool/table seating scattered around the club. For more intimate style there is a VIP type area further inside and the place is so big there are even a few pool tables right at the back (although speaking to management these will go soon).
I counted over 20, well endowed, fair maidens dotted around and all came in at a 9 out of 10 which shouts a bit of "agency" girls especially since this was the opening night but a few mentioned they were now full time so it seems there is a mix in here.
The music was good dance music and not too obscure and not too loud so you do get a club lounge feel rather than a blasting nightclub. They serve draft beer at around 80 baht although it's a wee bit on the small size and if a fair maiden does approach they will ask for a drink in approx 1 millisecond. These 2 issues might wash with the 2 week millionaires but not with the hard-core expat community which isnt an issue as it's obviously not the market section they are aiming for.
To set a review score of the Tiger Club would be unfair at this time as it's really still settling down and trying to find it's niche area and where it will sit in the marketplace but Flirtman will be popping back to check it out some more in the following weeks.
Remember the flirt man is saying it like it is (without payment) and visits totally anonymously.