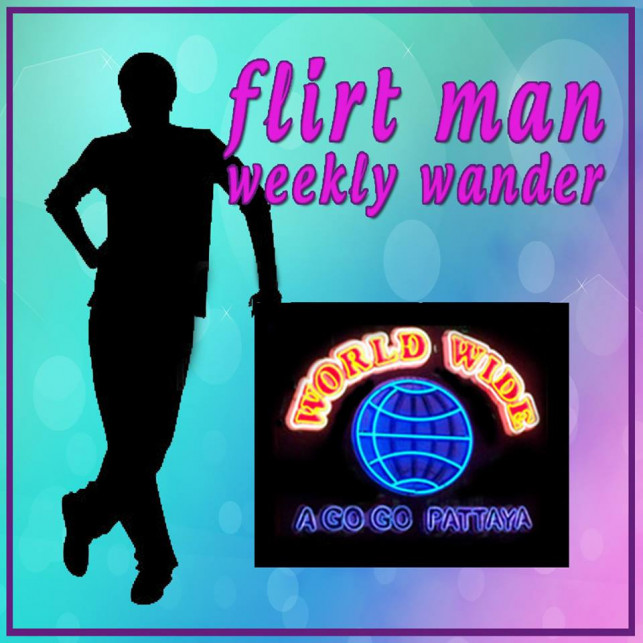 FLIRTMAN WEEKLY WONDER: WORLD WIDE AGO GO PATTAYA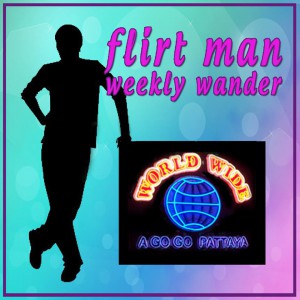 This week's weekly wander takes in not 1 but 2 locations, but as they sit side by side and are of the same ownership then it makes sense to have a beer in each. The 2 joints in question are both located on beach Rd between Soi 7 & 8 and are "We are the world" & "World-Wide a gogo" respectively.
Both of these bars seem to have been here since Beach Rd was a dirt track and looking around they certainly seem to have the same fixtures and fittings since they began….as well as some of the original staff.
The first area is the WATW bar and this is an open air beer bar with a sprinkle of older service ladies catering to the need of an older generation clientele. On certain nights, bar-fine permitting, they also have the token 7ft ladyboy to intimidate you. You'll certainly feel vertically challenged even if you are U.S. pro basketball player. The point of older workers isn't such a bad thing as Pattaya expats are gradually switching on to the fact that a better time can be had with someone closertheir own age rather than go for the trophy 21 year old that has 10 sponsors sending Western Union every month.
This rather large bar is a stool only affair and has a long bar area as well as outside street tables which gain in size & numbers as their indian tailor neighbour closes for  the night. A few fans run overhead but if you don't get a sea breeze that evening then it may well be hot and sticky. Another point to make is that as per standard bar etiquette, you don't get toilet facilities. This will cost you 5 baht at the rear beer complex area and it's worth noting that the front bar seats obviously have the sewer running underneath as a quaint whiff of the countryside will invade your nostrils for the entire evening.
The question has to be, with so much seemingly negativity, what brings the punters to this bar ? Well the answer is cheap beer in the form of 45 baht Chang etc and a night-long live band that is above the acceptability scale in terms of entertainment and variety. The band kicks off at 6pm and is still chanting away at 2am. A long shift by anybody's standard. You can dance on the dance floor, sing with the band or fall off your stool when pissed. FlirtMan prefers to watch everyone else doing the aforementioned.
Next door the same owners have the "World-Wide agogo" and a brief overview would be to say it's a slightly dark and dingy joint with a rapidly dwindling selection of sub-standard dancing ladies. Highlights come in the form of a few regular on-stage shows as well as some nice remix music from the DJ…oh and it must have the cheapest night-long beer prices in town for a gogo bar. A San Miguel beer will cost you 85baht all evening although this may drop to 75baht (as before) when high season comes to an end. Hassle wise you will get dived on by the girls if you sit on the bench seats but left alone if you opt for the stools. This may be a shyness thing as the stools are in a more brightly lit area and in open view to the whole bar..or it could be the girls don't like stools !
To sum these 2 joints up is to say that the once sleek thoroughbred has now turned into a bit of a donkey and is a shadow of their former self (which incidentally a few years ago had lots of gogo girl selection and around 6 high quality singers changing every 15mins). Still if you're budget is limited and you just want to get out and have a few beers, your wallet will certainly approve.
Remember the flirt man is saying it like it is (without payment) and visits totally anonymously. See you all next week.