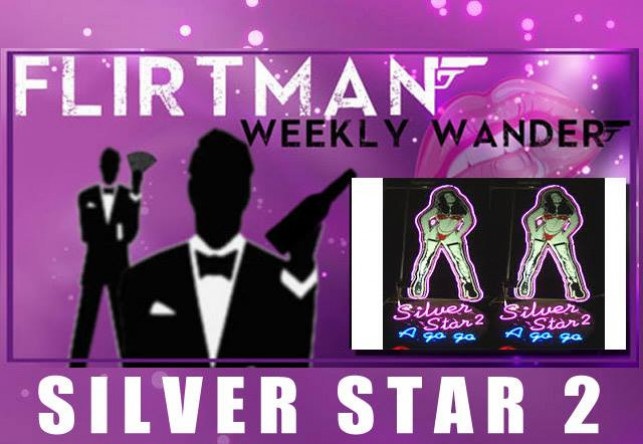 Flirtman Weeklywander: Silver Star 2 – Soi 8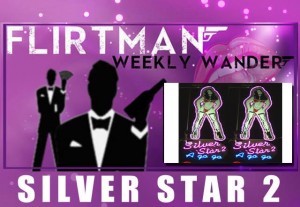 Weekly Wander : Silver Star 2 – Soi 8
This weeks wander is a somewhat hidden away gogo named Silver Star 2 located in the centre of Soi 8. Hidden because you could easily walk past it as it's nestled in between so many bars as well as not really beng in an area renowned for gogos such as LK Metro.
To say this gogo is obscure doesnt really tell the full story as it' obvious when you walk in that it's been around for some time. The fittings and fixtures look like the original setup when it opened probably many many years ago. Another obvious statement is that the interior looks almost identical in format to their sister gogo Silver Star (Soi 7). No Surprises there as the name suggests.
Where Silver Star 2 does differ is that the girls are definetely of a higher standard than the soi 7 counterpart and this joint is slighly larger. The layout is of a strange shaped dancing stage arranged in the like 2 "B" shapes and has only 4 chrome poles in the centre with several swing handles dangling from the ceiling at either end. What this means is that your unlikely to see more than 6 or 7 girls dancing at any one time. Thats the bad new …the good news is that they seem to be a constant state of undress and if you opt for the stage stool seats you'll be up-close-and-personal and see that the girls are actually a fun lot in here.
To the right side you'll find an old style bath/jacuzzi located awkwardly in the centre of the floor and here you'll find 2 girls dispensing ice cubes in a novel way much to the surprise of newbie tourists in town.
Other features in this bar are the inclusion of many dark nooks and cranny corners in which to have a snuggle with a fair maiden and the music is rather good with modern dance themes being shown on 2 tv screens along with music videos. More good news comes in the shape of their nightly on-stage shows which included candle wax and dancers and if you mix this with draft beer at only 75baht then this place has a great winning formula.
To sum up Silver Star 2 is to say that it may be a little old internally and rundown looking but if youre looking for a simple fun night out without the cheesy neon that this town has turned into then this may be one of the last remaining old-style gogo joints in town that still delivers.
Siler Star 2 gets a high score of 9 out of 10.
Remember the Flirtman tells it like it is without payment and visits totally anonymously