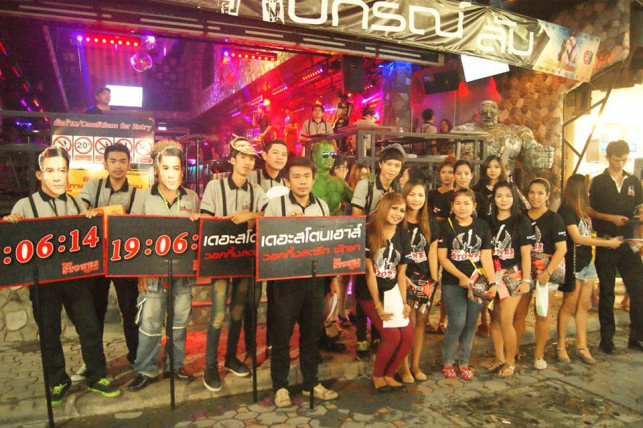 Grand Openning " The Stones House "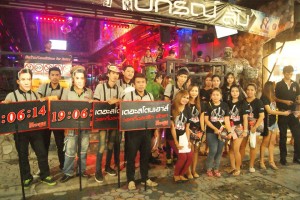 The Stones House something new for live music lovers
The thing that sets Pattaya nightlife apart from other tourist destinations in Thailand such as Phuket, Samui and Chiang Mai is the eclectic nature and pure choice that the cityprovides its visits and inhabitants. Whether you love dance music, Hip Hop, Rock, Blues, Jazz or more Pattaya has something for everyone. The newest and most exciting live music venue to be launched in Pattaya is The Stones House.
Located right at the beginning of Walking Street, the moment you see the mosaic-clad exterior of the establishment, along with its gigantic guitar-laden logo, you really couldn't be anywhere else but at The Stones House. This classy live music venue had a soft opening on 4 th May 2014, although the official launch party will take place on 19th June 2014.
Set over 2 main floors, with the ground floor the main bar and stage area overlooked by a balcony where you can sit and take in the live music from the best vantage ponit of all. The venue is home to a live band with an excellent female vocalist that play a great selection of pop music and a fantastic choice of classic rock, both English and Thai, along with contemporary sounds from the modern era.
Looking around the establishment, it's easy to see that The Stones House is one of the most upmarket live music venues in Pattaya with fantastic live PA system where you get a great view of the stage from every angle.
The Stones House was created by the same people who brought you the Rolling Stones 2 Bar, which is now known as Rolling Live 2, so as you can imagine, the atmosphere is exciting, fun-filled and extremely welcoming.
If you are looking fot the perfect place to listen to a bit of live music on Walking Street, The Stones House should be at the top of your hit-list. We will keep you updated on your Facebook fan page to inform you of the date of the official opening, so please keep an eye out for that.
The Stones House
Address: At the beginning of Walking Street, Pattaya
Phone: 089 408 0409