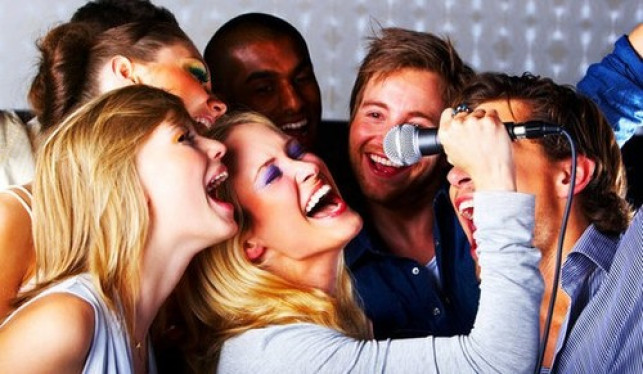 Impress the girls with these Karaoke Hits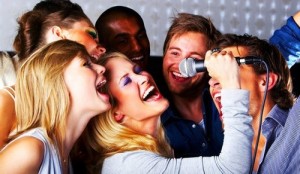 Pattaya is full of characters as well as many frustrated singers… as well as frustrated other things! There are many ways to impress the local girls with your talents and what girl could fail to fall for your charms if give her a near perfect rendition of one of the all time classics. Singing to a girl, especially the one you love, or the probably more to the point, the one you have just met will make you stand out above all the other…. errr people in Pattaya.
Here are just a few suggestions that will help you move to the front of queue and steal your girl's heart:

1. Do you think I'm Sexy? – Rod Stewart
You know and she should know, you are sexy – she told you after all when you were walking past her bar. You obviously stood out as being different to rest as surely she can't say that to everyone can she? Let her know that you appreciated the compliment with this all time classic and you are sure to stay in her mind forever – don't forget the moves, especially in a busy bar and you will never be forgotten by more than just your sweetheart.
2. Don't Go Breaking My Heart – Elton John and Kiki Dee
After you have met the girl of your dreams, the one who is different to all the rest, you don't want to lose her. Perhaps drag, sorry invite her on the stage so that she can join in a delightful duet. It is probably best if she hasn't had too much to eat prior to this stomach churning moment.
3. Money, Money, Money – Abba
If things don't seem to be going quite to plan remind Tilac how much money you have. Depending on how long you are looking to stay in Pattaya may influence how much truth you include here. Singing about money will surely mean that you are a millionaire as no one would sing about money if they weren't.
4. (I Can't Get No) Satisfaction – Rolling Stones
Perhaps this is your second or third date and the combination of beer, Viagra and blood pressure tablets is taking you to new heights. You are rolling back the years, you have had more sex in the last 48 hours than you have had in the last 20 years – you really can't get enough and doesn't she know it – when do you go home?
5. Born to be Wild – Steppenwolf
Similar to the previous one but it doesn't hurt to remind her what a stud she has been lucky enough to attract. Luckily for her she was stood in the right place at the right time.