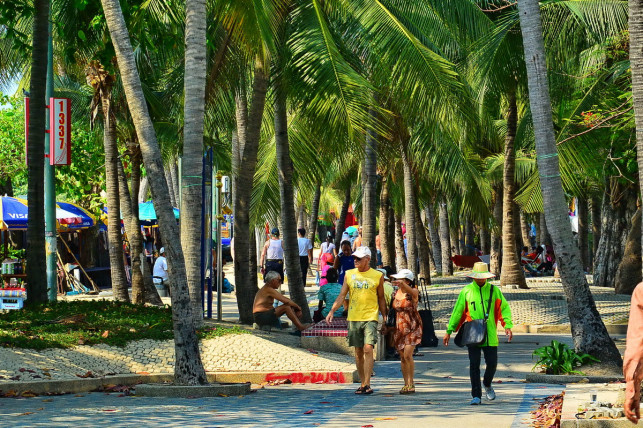 Is Pattaya more dangerous than your home town and country?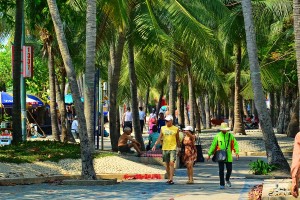 Having read through many top ten to top one hundred lists of the most dangerous cities and countries in the World, you'll be pleased to know that Pattaya wasn't a contender. It came as a surprise, however, to see Detroit often hitting the number five spot! It also came as no surprise to see Iraq, Sudan, South Africa and Mexico hitting the top of the hit parade, but is Pattaya more dangerous than your home town or country?
If you come from a large city, such as London, you will not be surprised to find that certain types of crime have a much higher frequency back home. (Such as knife related incidents.) Alternatively, if you once lived in a small sleepy village welcome to Babylon! London was voted the 24th most dangerous city in the world in 2011, with Bangkok coming in at number 20 with New Orleans at number 11 and Ciudad Juarez (a very tough Mexican border town) in the number one slot.
There are other aspects to what makes a city dangerous, other than crime. Pattaya has a bad reputation, along with the rest of Thailand, for deaths on the road. During Songkran, Thai New Year, literally hundreds of people die in vehicle related accidents across Thailand (These are mostly Thai fatalities, but some foreigners always manage to get on this avoidable list.). The most dangerous and very common form of transport has to be the motorcycle. Virtually every week you will see news about someone getting killed whilst riding a motorcycle or scooter. Usually alcohol is involved, whether it's the drunk rider or the drunk car or truck driver having caused the accident. Many riders do not wear a crash helmet, it is unlawful to ride without one in Thailand, but it doesn't stop a high percentage of people disregarding this most basic of safety measures. Local authorities have been working hard of late to reduce alcohol related accidents, but do not as yet enforce the strict measures and punishments that we see in Europe on a regular basis. It becomes apparent after first getting out on the roads of Pattaya that it pays to be alert, especially regarding motorcycles coming at you on the wrong side of the road, bar girls on scooters texting on their iPhones, Soi dogs that don't like your bike, sand on the road, pot holes, motor cycle taxi riders, baht buses, mini vans and anything else on the road really! It is best to not ride fast, especially in the early hours when you might encounter another drunk driver!
Is Saturday night alright for fighting? In a word, no. If you find yourself having ended in a fight situation with a Thai guy, you can expect at least 4 or 5 of his friends to assist in your beating or any local Thai taxi or motorcycle taxi riders to join in. The one on one rule doesn't exist here.
How about corruption? They do say if you want to make a million baht in Pattaya, start with ten million! It's a better bet to make your money in your own country and just enjoy spending it here. There are many successful foreigners in Pattaya that have made good business here. Its pays to makes friends here with expats who know the ropes and find out how it all works before diving in! If you decide to run an A-Go-Go bar, then you will jump straight into the deep end for sure. Some business men like the style of corruption found here as they pay their way and get left alone to do their thing. This way of working is currently under much scrutiny by the National Corporation of Peace who aim to deal with all corruption in Thailand in a positive way. Things are changing in Pattaya too, for the better.
Health care? Get some decent health insurance if you stay in Pattaya for long periods or live here. Private hospitals are expensive unless you are covered, but they are the best choice especially if you need emergency treatment.
Health and safety! If you see a Thai guy up a bamboo ladder on the edge of the road hanging on a spider's web of electrical wires you might think, that looks dangerous! (Bamboo not make electric work, me no stupid!) You are right of course! Electricity is dangerous, especially when it rains, so don't step in any puddles near a lamp post! Similar crazy antics can be seen on most construction sites, although European companies tend to be much more ethical. How does this affect you other than taking a photo for Facebook on your smart phone? A lot of houses and condos electrical systems, especially older builds, are not earthed. Some bathroom and shower rooms have plug sockets too!
So in conclusion, Pattaya is safer than many UK and European cities and definitely much safer than the US black spots when looking at serious crime figures. The roads here, however, are not safe! Always make sure your bike is road worthy, wear a crash helmet, don't ride too fast, don't drink and ride and good luck! Don't get into fights! Avoid Beach Road after dark, unless you like being mugged or at least harassed by lady boys! (The Police are working on sorting out this lady boy problem.) If you decide to make a business it is recommended you make it a legitimate one. Finally, Make sure your apartment or house electrical system is properly earthed, 3 pins in the wall sockets is a start, but check the earth point of the property. Fit an RCD fuse box too, it could save your life one day!