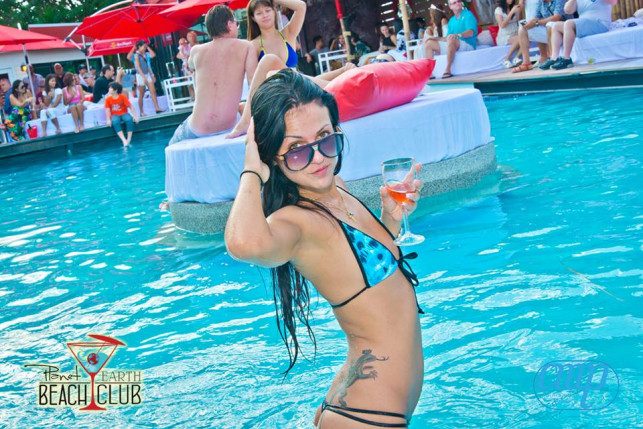 Is Pattaya turning in to the new "Ibiza"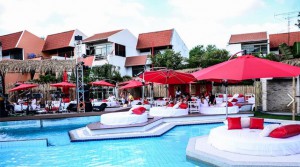 With many pool parties happening in Pattaya this High Season and new Beach Pool Bars opening, such as Planet Earth just off Jomtien Beach Road, it would be easy to ask the question is Pattaya turning into the new Ibiza? One of the main attractions of Ibiza for the young Western Europeans and Brits is the climate combined with the 24hr non-stop party island atmosphere. Ibiza, just 50 miles off the coast of Benidorm East of Spain, has been marketed towards the 18-30 holiday makers and dance music enthusiasts, in particular the British. With the rise of the celebrity DJ in the late 1980's early 1990's, Ibiza has grown in popularity with its many larger than life dance clubs and bars. What also made Ibiza attractive to the Brits are cheap flights from the UK and reasonable accommodation costs.
Pattaya is somewhat further to travel than Ibiza for the British, so if this eastern Thailand city is becoming the new Ibiza, it will almost definitely not be attracting the young Brits on a tight budget! Often the cheapest return flight you can find from the UK to Bangkok is in the order of £550.00 for an indirect fight, and considerably more for a direct flight. Then there is the travel time to consider, door to door from the UK to Pattaya normally takes around 24 Hours. You can get from the UK to Ibiza in a quarter of this time.
There are many younger European foreigners visiting Pattaya than their used to be, from Russia in particular. Young Russians can be seen dancing enthusiastically at Pattaya night clubs such as Club Mixx and LIMA LIMA most nights during high season and are the likely candidates to attend pool parties. There are a lot of Russian DJ's in town too that naturally attract a like-minded audience.
The Brits that visit Pattaya tend to be 40 plus and prefer the beer bars and A GO GO's, although there are more younger Brits visiting Pattaya than there used to be, just not in the same numbers as the Russians. If the exchange rate continues to improve in favour of the pound this could be a deciding factor in attracting the Ibiza crowd. Also, the Asian youngsters enjoy a great pool party too. Many Bangkokians, Korean, Singaporeans and Chinese visit Pattaya and actually outnumber European tourists.
In conclusion, Pattaya could indeed become the new Ibiza, but almost definitely with more internationally diverse DJ's and audience.