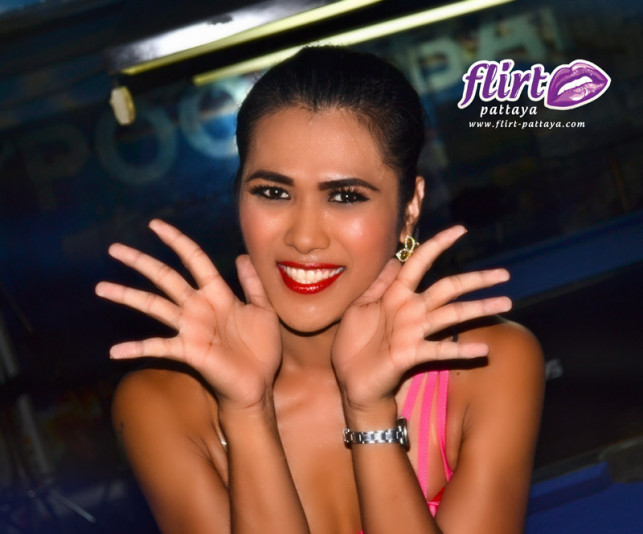 Jame – Pook Bar in Soi Buakhao
My name is Komkrit Saithong  (Jame) and I am 21 years old. I original come from Nakhon Ratchasima/Korat . I have now been living in Pattaya for around 3 years. I came to Pattaya to look for a job and visit some friends, i fell in love with the place immediately. The nightlife, the atmosphere, the people and the shopping are all great. My hobbies are to exercise, and go to watch movies with my friends, my favourite food is Isan food.
So what am I looking for in a man? Well I like smart men with white skin, ages 35 up and a good heart who will take care of me, and one thing that is most important, I am not a real girl ,he have to accept me as a lady boy. I live like this for long time. He doesn't need to be handsome or rich, but just loving and caring.
I like to think I'm a sweet girl with a good sense of humour, but I can also be funny girl also. I'd rather chill out in jeans and a T-shirt than go out and i also I never forget to have make up.
If you would like to meet me I work at Pook Bar in Soi Buakhao. There are always lots of sexy lady boys working here with me, so come along and take a look! Hope to see you soon. Maybe we can be friends.