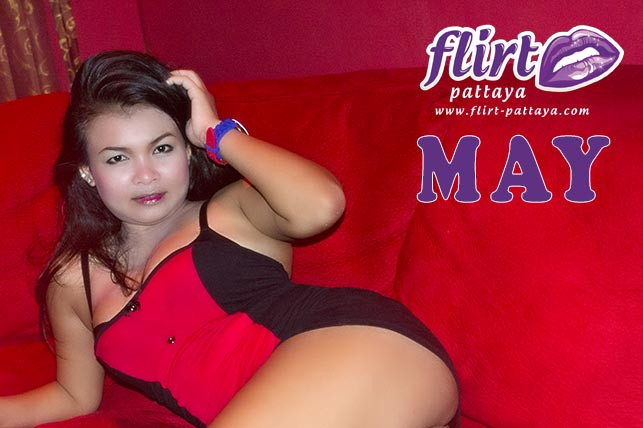 May – Venus Love Lounge
Hello everyone,
My name Maythavee Juted. My nickname is May.  My age of 23 years old, I was born and I grew up at Buriram. And then when my 20 years I worked with relatives in Bangkok. But I do not like Bangkok to busy, traffic jams look crowded. I stopped work  in Bangkok.  I always came to Pattaya with friends. And I was like Pattaya than Bangkok. I like beaches, attractions and shopping mall, and I was determined to find work in the city and Igot that I like Venus Venus Love Lounge is a great place. I lived Pattaya for about 9 months now. I am happy and love Pattaya. Attractions marine traffic jams. Pattaya like everybody told me before when i came here. Pattaya never sleep!!! It's true.
What do I like to do in your free time?
I usually hang out with friends, I like to watch movies, listen to music, but if there are many vacation days I will return to visit my parents in Buriram.
What is your favorite food?
I like to eat Japanese food, or low fat food not like European food Because it will make me fat.
Do you like playing  sports?
yes ! I like go to fitness but does not like outdoor sports. Because I don't like tan skin I prefer to keep my skin white.
What kind of the guy which you looking?
I like men is polite, tender, tall and last have to be handsome men. I think all women like handsome men.
Now I'm working on that at Venus Love Lounge. If you want to be friend or want to someone share a drink with you, I am here. You will get to know me more. And I also have many beautiful girls, Sexy work with me here.