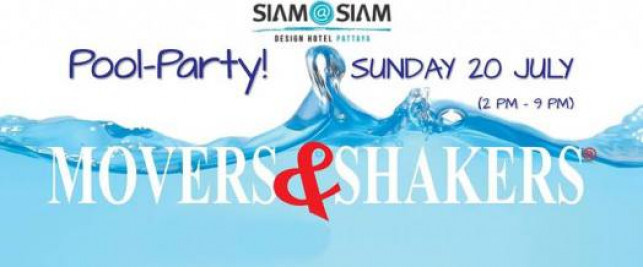 Movers & Shakers Pool Party – Siam@Siam design Hotel Pattaya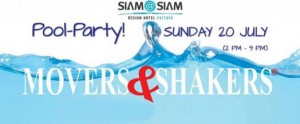 Movers & Shakers Pool Party – Siam@Siam design Hotel Pattaya
The Siam @ Siam boutique hotel was the venue of the very first Movers and Shakers Pool Party on Sunday 20th of July. The event turned out to be a huge success with over 300 attendees and rumour has it, it could be a regular event in the "Movers" calendar. The main partners on the day were the team from The Pier Nightclub Pattaya who brought along their bikini dancers and were accompanied by DJ Ferris on the decks playing his unique brand of house music.
It was a day of double celebration as the man behind Movers and Shakers, Cees Cuijpers used the event to celebrate his recent birthday and he looked truly shocked by the immense turnout of friends and family who wished him well.
Keep checking out www.flirt-pattaya.com for details of all the future Movers and Shakers events coming up soon or check them out of Facebook.