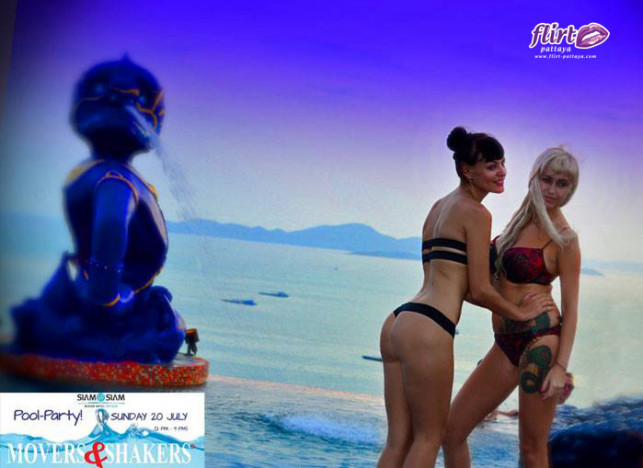 Movers & Shakers Pool Party @ Siam@Siam Design Hotel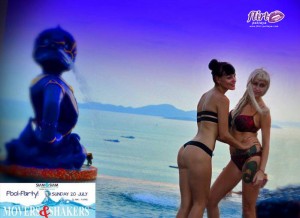 So the first ever Movers & Shakers Pool Party was held on Sunday 20th at the Siam @ Siam Design Hotel. Spread over the 2 top floor pool decks, this venue was ideal for the event. With a selection of DJ's and around 300 revelers attending, the place was packed. The music was superb and everyone was in good spirits. Pattaya has seen numerous pool parties take to the scene over the last year, with the likes of Planet Earth and Unique opening and specifically designed to host such events, but Siam @ Siam is arguably well suited to host these events and let's hope this becomes a more regular thing, as I can imagine that these do's will be well attended all the time.
With so many people spread over the 3 main areas, being the lower pool deck, the rear sun deck where all the food was being served and the upper deck with the larger pool area, the staff done an amazing job to make sure the drinks were kept cold and being served. The prices were fair, considering this is a high end hotel. Being a Movers & Shakers event you would have expected to see many of the same faces, but this event attracted many new people and some others locals that rarely attend social party scene events. It was great to see many families at the event also. Many couples attending bought their kids along and they were all enjoying the pools and the music.
All in all the event was a major success and a great addition to the Movers & Shakers brand. Lets hope Cees and his team consider to make these pool party's a little more often so we can really start enjoying our Sundays.