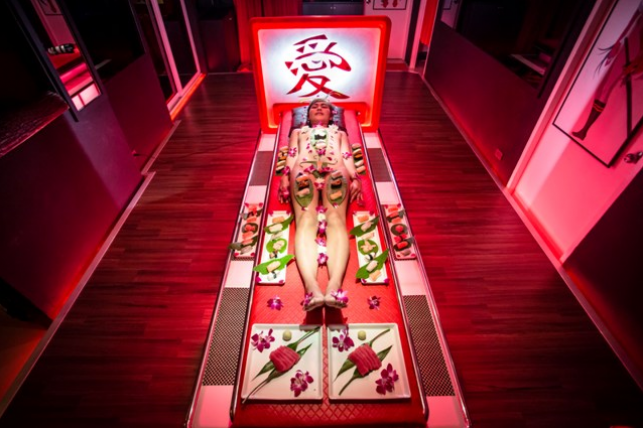 New to Pattaya, "Erotic Sushi Dining"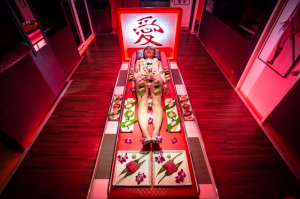 Tokyo Kids Nyotaimori (Naked-Sushi) brings a taste of Japan to Pattaya, never been seen before in Thailand, enjoy the fun of eating amazing Sushi with your friends with a twist, The Sushi is not served on nice white china plates, it is eaten from the naked body of one of Tokyo Kids beautiful & sexy hostesses! The "Meal" last for approximately 2 hours and it is recommended to share with 2 or 3 of your very close friends. The owners of Tokyo Kids have spent lots of time and money on making sure that you'll never forget the Nyotaimori (Naked-Sushi) experience.
In the very near future the owners are planning to arrange and supply a Nyotaimori home delivery service!! Or why not try Nyotamori on their boat which is sure to be a hit.
Giving just 24 hours' notice to the Tokyo Kids hotline (084-351-6938)  they will prepare the fresh sushi, organize the sweet naked sushi girls, and not forgetting the vast quantity of Saki to compliment the whole experience.