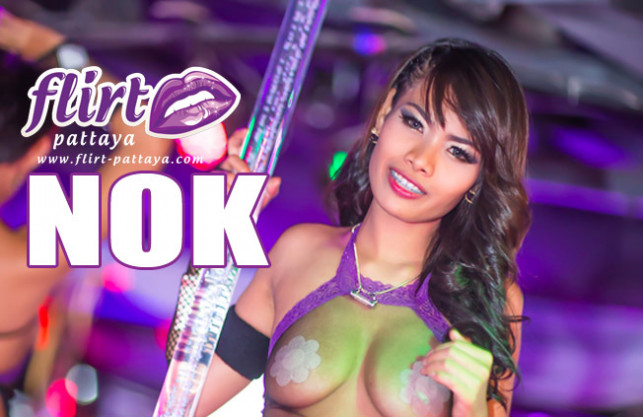 Nok – Crystal Club Agogo
Hey Everybody!!
My name is Sansai Kamkunmueng. My nickname is " Nok ". I am 23 years old. I am was born at Surin is one of the north-eastern provinces of Thailand, I came to Pattaya alone to find work. I stay Pattaya nearly 1 year, I think Pattaya is pleasant and easy to get a job and easy to make money here. Pattaya makes me not lonely and I do like Pattaya. Crystal Club Agogo is my first job in Pattaya and I like here. It so much fun, and I like dancing. Like when people look at me. Although I would not Sexy, but I just thought I was a cute one. And also make new friends, meet many people.
Most of my time is spent on reading and Watching movies
I like to go to the beach . i also like Thai Kick Boxing and go to fitness
So! for the man which I'm looking first thing is Good Heart , White , tall, British and 30 Years old Up!
If you guys want to meet me or find drinking buddies or friends for talk . Come find me at Crystal Club Agogo Soi Lk Metro. I have beautiful friends and sexy work with me here. Maybe your soulmate is here also. And enjoy our happy hour start from 6.00pm till 9.00 pm. All our sexy girls waiting for all of you. Enjoy your holiday everyone!