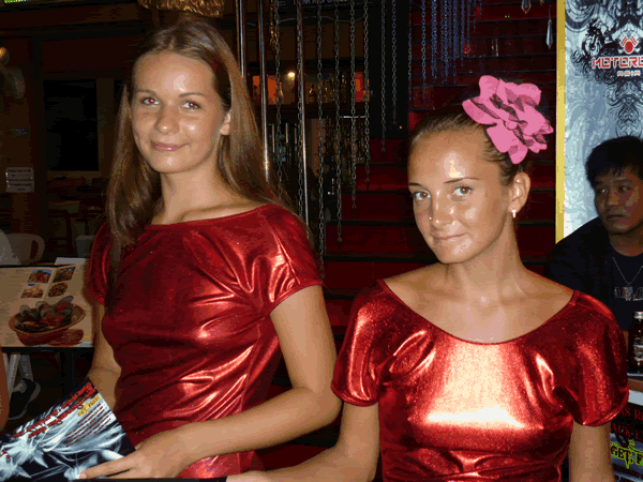 Pattaya Nightlife through the eyes of a female Russian Expat.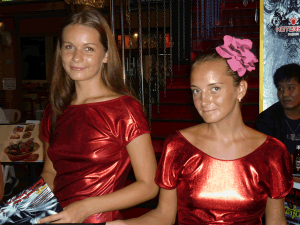 Pattaya Nightlife through the eyes of a female Russian Expat
These days more and more people choose Thailand and Pattaya as their holiday destination. The changes in the city are happening every day and it's very noticeable. Signs outside venues with many foreign languages, restaurants with diversified food, locals speaking not only Thai and English. Russians are among the first by numbers here and their number is growing from season to season. Why is that would you ask? There are a few reasons for that starting from having summer all year round I guess while it gets to -40 in some parts of Russia, the hospitality of Thai people, the simplicity of staying here, affordability and high standards of living and of course sex tourism.
Having been here for around 5 years now and working in Pattaya and it has become accustomed that we are 'all' Russians. Many of the 'Russians' here are from other countries such as Uzbekistan, Ukraine, Kazakhstan and others, and between these countries there are differences in our traditions. So coming to Asia and looking at the Thai traditions is somewhat strange. Maybe due to religious beliefs, I feel life is taken on a more day to day basis here, and obviously with the lack of money in other parts of the country we see the sex trade becoming a major part of many lives. Families relying on their kids for support in later life, whereas my parents worked to support me and don't look to me to support them now. Just differences I suppose that we will never learn the truth about and why these ways are accustomed to by Thai's. I could never imagine knowing my children being exposed to this type of life to support me as their parent.
In the 90% of men would mainly come for that famous sex tourism here, spend a holiday with a local Thai girl and often fall in love. However, things have changed over the years and if before every other man walking down Walking Street was single and can be picked up by a beer bar girl its much harder these days. Girls are not happy with these family visits anymore. Russians mainly come taking the whole family including grandparents to look after the kids while couples enjoy night life of the sin city. If you ask about an opinion of Russians on that I think most of them just accept in and enjoy the time by the beach and in the clubs. It shows that Sin City is really moving away from it slum image and families can come here and enjoy their time in many of the 5 star resorts and the beaches.
But nobody knows what is really happening inside of both Thais and Foreigners and what they really think. As for me when I first got here it was shocking to see these girls grabbing guys and girls as well asking them to go buy a beer or a cocktail for them. After some time it became normal and I would just not react anymore and continue walking. I hardly go to Walking street and places like this as I don't enjoy the atmosphere, but sitting sometimes in a bar on my own I get so annoyed by them coming and trying to have a chat with you. Many of my friends enjoy and visit Walking street on the weekly basis and love to sit in a bar talking to bar girls, but its mainly male friends. Even nowadays, seeing the 'Russian' girls working in the bars and selling their bodies to earn money. Unfortunately, like here in Thailand, there are parts of our homelands where its hard to make a life for yourself and not everything is good in life. Many of the 'Russian' girls come here under false pretense and are under the impression they are heading for the better life. When they arrive it's a different story.
It's a strange place for a working female expat to live. We see the guys getting what they want handed to them on a plate if they wish to take it. However, for all the females from my part of the world, I'd say the hardest part about living here is trying to find the right man and to have a true and proper relationship. Sure we want the same as most of these girls are looking for, trust, honesty, a happy life with security and enough money to be able to not have to worry and to have a normal relationship, but it is very hard if you live in a place like this. I guess it all depends on who you are and what you like.