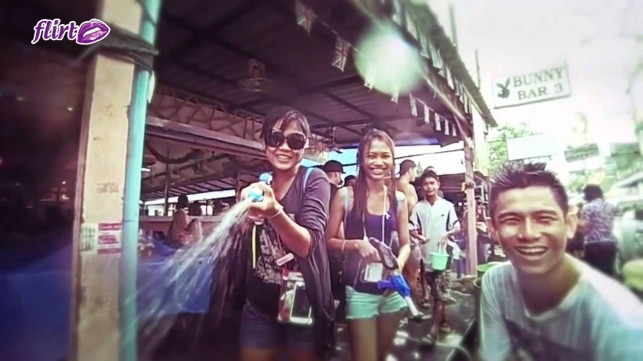 PATTAYA SONGKRAN 2014
InPattaya, Songkran is celebrated as a national holiday from April 13 to 15 this year. But as April 12 falls on a Saturday, celebrations are likely to start a day earlier.
In other parts of Thailand, especially in the northern city of Chiang Mai, Songkran is celebrated for as long as a week. Local versions of Songkran are also observed in Cambodia, Laos, Burma and amongst ethnic minorities in Yunnan, southern China.
Songkran, or Thai New Year, is a Buddhist festival and the kingdom's most important public holiday. The word Songkran is derived from Sanskrit and means "Astrological Passage". Traditionally, the dates for the festival were set by Brahmin priests, but these days the dates are fixed.
Songkran marks the end of the dry season – April is Thailand's hottest month – and the beginning of the annual rains in the fifth month of the Thai lunar year. Many Thais visit their local temple to pray and to wash their Buddha icons. Buddhist statues on house shrines are also cleaned. This cleansing ritual is to bring luck and prosperity for the coming year.