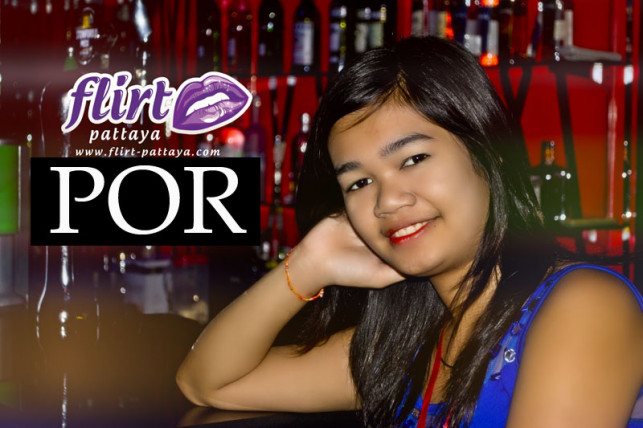 Por – The Lounge
My name is Wannapha Autaimard but you can call me Por. I'm 25 years old. I original come from Sakon Nakhon but have now been living in Pattaya for around 6 months. I came to Pattaya looking for job and visit my friends and loved the place immediately. The nightlife, the atmosphere, the people and the shopping are all great. When i have free time I  like to do exercise, watch Thai movies, listen to music or read cartoon.
So what am I looking for in a man? Well I like taller men, handsome with white skin with a good heart and age 30-40 years. I am not looking only boyfriend. We can be friend also..
I like to think I'm a funny girl with a good sense of humour. I'd rather chill out in jeans and a T-shirt than go out and get dressed up. Sometime i can be very sweet girl love to make up..I can't go out without make up.
If you would like to meet me I work at The Lounge. There is always many sexy girls working here with me, so come along and take a look! Hope to see you soon