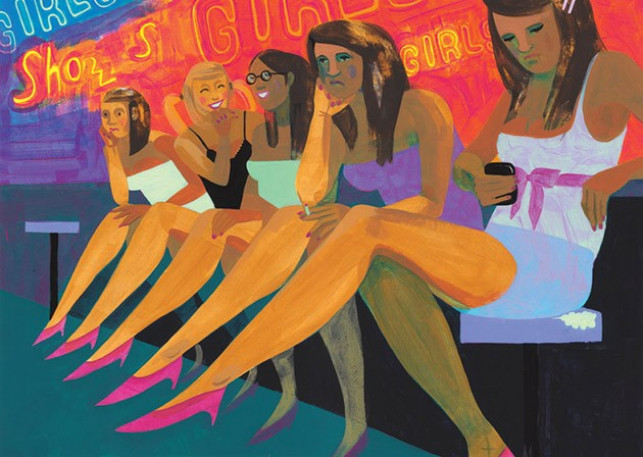 Sayings to Impress Bar Girls

Sayings to Impress Bargirls
These sayings are the way to impress any young, impressionable girl! These girls often like to keep things as simple as possible so it is best to keep them as short, friendly and to the point. It will also depend on the age of the girl; her experience and the type of bar as to what will impress her most! New girls maybe scared if you are too direct! Here are a few sayings to get you started!
1. Would you like to go and eat?
The way to most Thai girl's heart is through their stomach. If you offer to take her out for some Thai food, especially som tam you can't fail to impress her! Follow this up with a trip to Walking Street and you will have a friend for life!
2. I have big money
If you tell your new friend that you have money and can prove you will have got the girl of your dreams – for a few days at least! Money will make her melt in your arms – you sexy man!
3. Sexy lady
Telling any girl that she is sexy will probably make her go all coy… or maybe not! Girls like to be told they are sexy!
4. I just finish with my girlfriend
You are the perfect person for them – single and no other lady on the scene to help spend your money. She will happily listen to your stories expecting to move into your 4 bedroom house or penthouse condo! The life of luxury awaits her, or so she thinks!
5. Do you want a drink?
The offer of a drink will impress her especially if you buy her friend one later too! She will get money for this so will be happy!
6. I will take care of you
All of the girls want to be taken care of. This of course means financially not taking care of her heart although if you do this will be seen as a bonus!
7. Of course I will take care of you extended family
Once you have wooed tilac you will be expected to take care of her, her family, her distant unknown relatives and more than likely several neighbours! Lust will make you agree but be careful!
8. I love buffalo! If he is sick of course I will pay!
A girls dream…Mr Gullible! You are prepared to part with cash for any unbelievable story and are therefore husband material.
9. Nom Yai
Basically big boobs! This is more appropriate for you one night wonder but how can she failed to be impressed by both your Thai and compliment?!
10. Tut Yai
Big Ass – see same reasoning as Nom Yai!