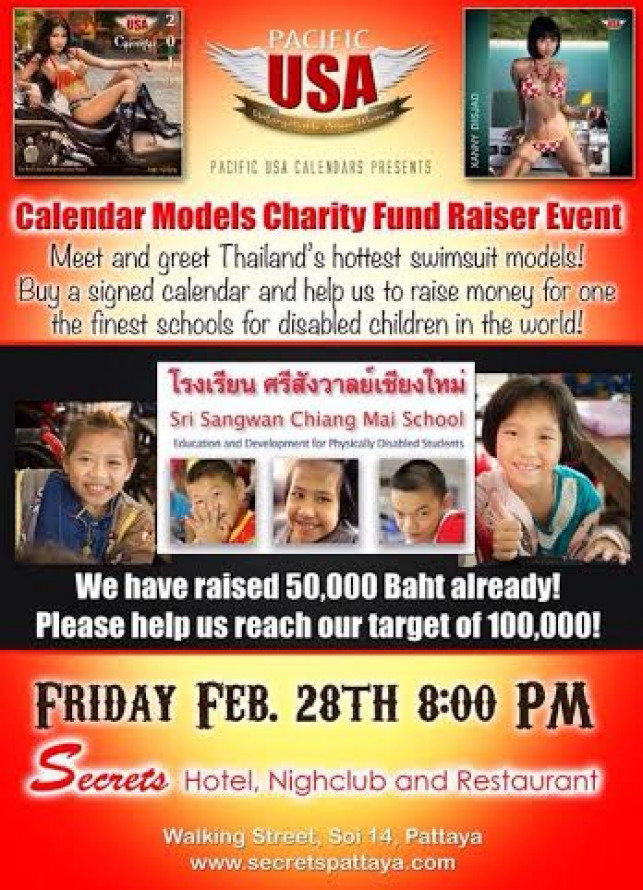 Secrets Charity Calendar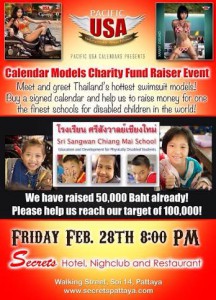 At 8pm on Friday the 28th February you will have the opportunity to meet & greet Thailand's hottest swimsuit models, the beautiful girls will be posing in their tiny bikini's just for you. Buy a signed calendar and help raise money for a very worthy cause, The Sri Sangwan Chiang Mai School for the disabled. An amazing 50,000 baht has already been raised, the organizers are now looking to double that figure to 100,000 baht so come along and have some fun.
Contact Us
Email: reservations@secretspattaya.com
Phone Inside Thailand: 0384 16914
Phone Outside Thailand: +66 384 16914
Our location
We are located on Soi 14, Just off walking street, opposite Grand Hotel.