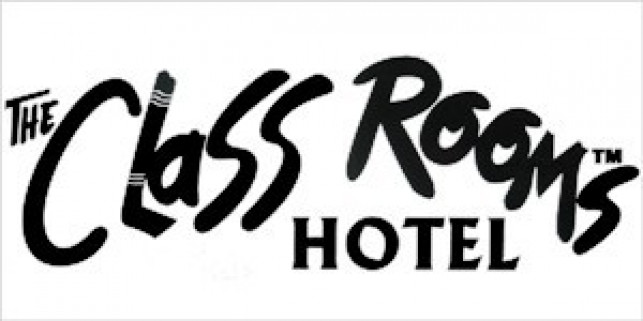 The Class rooms Hotel – Room Available
Welcome to Class Rooms hotel. We have 15 quiet, deluxe rooms at very affordable rates. The hotel is a British-run establishment that is in a great location for all that the wonderful city of Pattaya has to offer.
The entrance to The Class Rooms™ Hotel is self-contained and separate from the bar. You will have your own electronic security key card and can come and go in complete privacy. There is never a charge for your overnight "guest".
We are just a couple of minutes walk away from the beach and Walking Street.
Our rooms are strictly non-smoking but there is a balcony in each room where you can go outside to enjoy a smoke and the view.
All our hotel guests receive a VIP card that gives ou a minimum of 10% discount on your drinks in The Classroom™A-Go-Go bar. Use your VIP number before paying any bill in order to get credited with the sale and to increase your discount percentage (maximum 25%). The more you spend, the more you save!
If this is your first time traveling to The Classroom™ please click on Classroom Location Map to bring up a small window with directions that can be printed.
On arrival it should take you about 2 hours to get through Thailand Immigration, collect your bags, and get to The Class Rooms™ Hotel.  We can arrange for a taxi to pick you up if you wish.
If you arrive early and wish to check in before 16.00 then please ask in the Classroom office or the bar. We will make every effort to accommodate your request. If the room is not yet ready for your arrival, we will store your luggage safely for you until it is.
If you wish to check out later than 12 noon, please enquire in the office on the morning of your departure. If there is no other guest booked in we will allow you to delay your check out time to no later than 16.00. If you are departing later than your check out time, we will gladly store your luggage safely for you until you leave.
While waiting for their room upon arrival, or waiting for their departure after checking out, all our hotel guests are welcome to use our free shower facilities to freshen up.
Photos and room rates can be found by clicking this Rooms & Rates link.
If you would like to make a reservation enquiry please click this Reservations link.
---
Earliest check in time is 16.00. Check out time is 12.00 (noon).