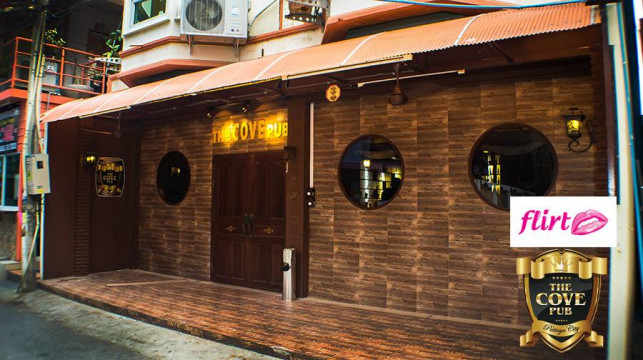 The Cove Pub Grand Opening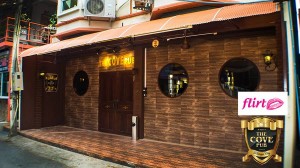 Nestled a fair bit along Jomtien Beach rd on Soi 9 lies the new COVE PUB and on Sunday 14th Sept the team opened it's doors to the public to show off it's uniqueness in what it has to offer.
This air-con joint boasts it's the the only pub in the city, where there will be 100 different varieties of beer. Having looked at the menu we can see an extensive array of fine Belgium beers (draft and bottled) as well as a decent food menu.
The design of the bar is, as expected, a wooden ship style of ye days of olde complete with web netting and wooden decking. (although most wooden ships didnt have the flat screen sports showing as in this case)
Everyone attending the opening got a chance to sample one of their super beers as well as receiving a discount card for all future visits.
The team certainly have an interesting concept on their hands and thinking outside the box is what seperates the winning businesses from the losing ones in these difficult times.
Flirt-Pattaya wish all the Cove Pub team all the best in the future and will certainly be popping down to attempt to sample each and every one of their imported beers. Well it would be rude not to.