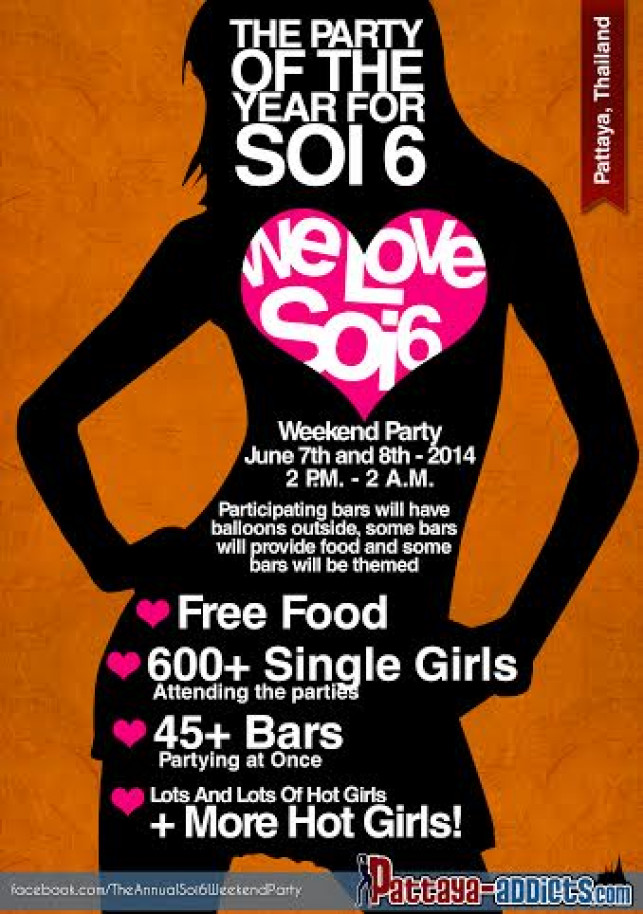 The Party of the year for Soi 6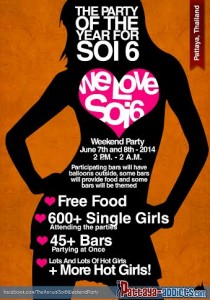 We are organising our second annual all street party down soi 6 on the 7th and 8th of June.  This is a Saturday and Sunday. Our first one was a major success on the Saturday, not so busy on the Sunday, but that will change next year, as we have 12 months to promote the party and we have most of the business owners on board now.
Regarding the last party. Thanks to all the guys that booked their trip especially, it was such a good weekend, with lots of people very happy.
The bars will be offering free food and dressing the girls up in a theme.
The bars will be getting extra girls in.
This is a unique opportunity to see soi 6 at its finest with most bars having balloons up.
The Annual Soi 6 Party is in 5 weeks, June 7th and 8th, last year was awesome, if you are a bar owner, you can collect posters from pussy club.