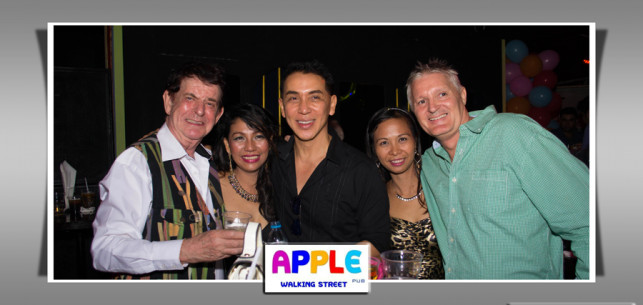 Tony's Pattaya Apple Complex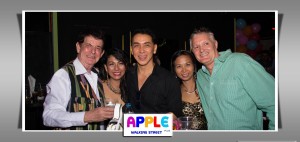 On Saturday September 20th, Pattaya Tony held a very special "Facebook Party" at his new Apple Complex located on Walking St. Some of you may remember this club from it's old incarnation as "Goodfellas" or "Play" but now it's kitted out with multi-colored gym equipment by day and live band party club by night all done to the usual fun attitude that comes with all of Tony's establishments.
The party was especially for all the folks that have friended Tony on facebook and the night kicked off with Tony playing tunes with his band as well as freeflow beer and spirits all night.
At the rear of the club Tony had laid on a super buffet with all the thai classic dishes as well as a large selection of Thai desserts.
Obviously Flirt-Pattaya need to get all the inside scoop news and rumour has it that very soon this place will be host to one of the top Reggae bands in thailand as well as a nightly rotation of other live music bands and DJ's so watch this space.
As far as parties went this was a super night with the dance floor filled all evening with all of Tony's friends and family and was a great way to spotlight this new and exciting club.