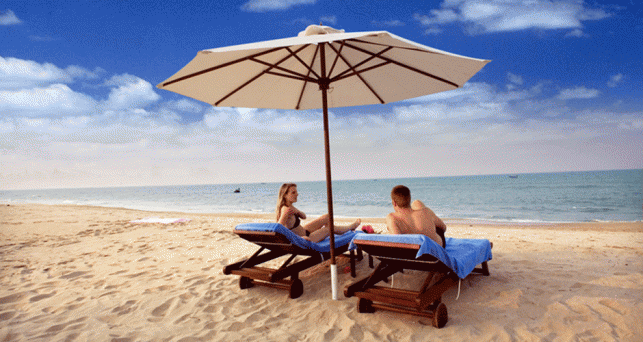 Top 5 spots to take your Pattaya girlfriend on holiday – Well, 7 actually!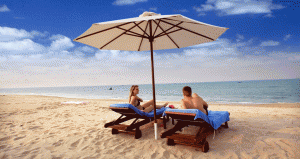 If you and your lady favour modern city living a short holiday in Bangkok could be in order. You will have a great selection of hotels to choose from and of course, you can shop until you drop! If budget is no issue then you have many 5 Star hotels to choose from. Two highly recommended hotels are Sofitel in Silom and the recently refurbished Bangkok Pullman Hotel G. Of course there are many styles of accommodation and an hour or so investigating on the internet will definitely be worthwhile. It's a good idea to read online revues too from third party websites and blogs in order to get a true picture of services and facilities provided. There are also many things to do at night in Bangkok, which is truly a 24 hour city. Bangkok is currently the number one most visited city by international tourists, with just under 16 million international visitors in 2013 narrowly beating London. Definitely worth a visit if you haven't been, Suvarnabhumi Airport doesn't count really!
Alternatively if you are looking for a break from the hustle and bustle of the city a relaxing island holiday could be just the ticket. If you reside in Pattaya and don't want to travel too far most would consider two islands to choose from for a holiday. These are KohSamed, less than an hour from Pattaya, and Koh Chang, around a 3 and a half hour drive away plus an hour on the ferry. KohLarn, just off the coast of Pattaya Bay is more suite to day trips and short stays. Both KohSamed and Koh Chang have beautiful beaches and a more relaxed island pace. Both islands have white sand beaches in places and excellent accommodation at reasonable prices too. If you like to explore too you can hire small motorcycles, best rented from your hotel and remember to wear a crash helmet and ride carefully on unfamiliar roads. You can get to the islands by ferry or speed boat! You can also take your car to Koh Chang, the larger of the two islands. Some say there is nothing more romantic than a sunset dinner on an island beach or cliff top.
You may wish to take a holiday with your partner and experience the ancient Thai culture. You have several choices here, but probably two of the best are Ayutthaya and Chiang Mai. Thailand's ancient capital, Ayutthaya, was originally founded in 1350 and is around 70 Km North of Bangkok. There are many buildings, mostly historic ruins that are popular tourist attractions including the historic park with well-presented information that will help you gain an insight into ancient Siam.
Chiang Mai is an ancient walled city in the North of Thailand. You get there by bus from Pattaya via Bangkok, but this is a long journey of around 700 Km. It's much quicker to catch a bus to Bangkok then fly from Suvarnabhumi of Don Mueangairtport. Construction of the brick wall surrounding Chiang Mai began in 1296, but the city has its roots in much earlier times and soon became a major business and trade centre in South East Asia. The pace pf life here is much less hectic than Pattaya and the people are more conservative and respectful too, the red buses have been known to give way to other drivers unlike the Baht Buses we all know! To the West of Chiang Mai you will find Dui Suthep – Pui National Park and to the South West DoiInthanon National Park, the mountains here offer spectacular views and also the highest point in Thailand at 2565 M. The climate here is very different to the rest of Thailand due to the altitude, remember to take a jacket! (In winter there can be ground frost at DoiInthanon).
Really this is the sixth spot to consider, but it's well worth a mention. Krabi is one of Thailand's most beautiful locations, with pristine beaches and crystal clear waters. Many think it's one of the most idyllic beach holiday destinations in the World when they first see the photographs online, located on the West coast of Southern Thailand. And they are right! The views here are simply stunning. Krabi has its own international airport and is now the alternative to Phuket and KohSamuithat are becoming rather over developed.
And it has to be mentioned, at choice number 7, or should I say 007! It's James Bond Island! (Khao PhingKan). Picture Roger Moore at Christopher Lee's secret Island hideout in the 'Man with the Golden Gun' and you too can be shaken and maybe stirred too by the amazing scenery, including the exotic limestone islets that give this region of Thailand its distinctive views.
There are too many places worth a mention in Thailand as potential holiday destinations to take your Pattaya girlfriend, your choice will depend on what you both enjoy. Some girls love beach life, others don't! It's well advised to discuss before booking, remember 'up to you' sometimes means it's up to you to work it out! Sounds like a theme for another blog…