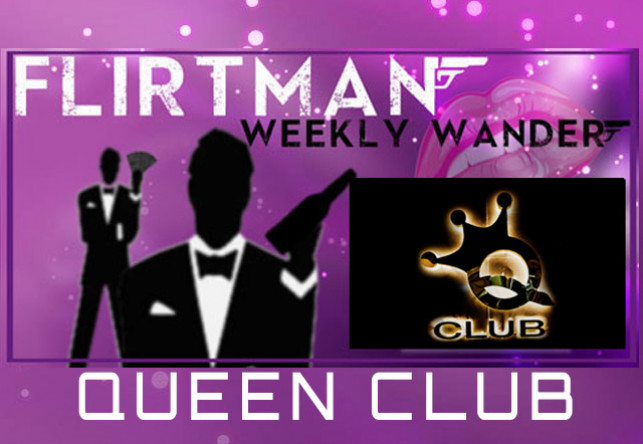 Weekly wander : Queen Club Pattaya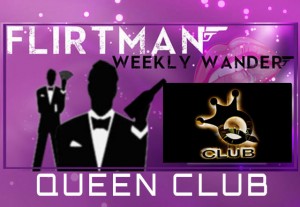 Staying in the LK Metro is starting to be a full time hobby for FLIRTMAN as all the "Falang" friendly joints seem to be in this area and less and less expats are venturing down the Walking St area, so this weeks wander is into the large facade establishment known as Queen Club.
The first thing that hits you as you enter is just how dark this place is so you might just actually hit something ..like a stage or a chair etc. Once your eyes acclimatise and your bat vision switches on, you'll see that this place feels huge in comparison to other gogos (which are probably the same size). One half of the place has a massive high ceiling with chome pole to fit and the other half has a glass ceiling upstairs stage area. Recently there has been a long online debate as to whether its best to side to the left (double tier seating) or the right (single tier seating) and FlirtMan can confirm it is indeed better to go right side on the single row bench. The scientific consensus was that the mirrors are closer to the girls and therefore they turn to face this way more : point noted! These seats are also perch higher and are a perfect viewing angle.
So grandeur layout aside, let's talk women. Well firstly this place has lots and lots of them and FlirtMan didn't see a minger amongst them. Some have some serious silicon enhancements so dont wear those 3D glasses. When the regular hot-pants mob go off-stage they run a nice little show comprising of chinese style dancers, a super pole gymnastics girl (who uses the full height of the pole) and a sexy strip show involving some audience members. All in all very entertaining. The pole girl was probably the best i have seen in Pattaya and the height adds to the danger factor.
Other points of note were the reasonably priced draft beer and some good dance remixes from the DJ. As the night goes on the girls do go wild and it can be a great fun night out.
If there were any negatives to this place it would be the "full on" style that seemed to be everywhere. Most guys were sitting with 2 ,3 or 4 maidens each and Flirtman gets the impression it's more a hands on joint rather than a sit-back and watch so prepare yourself for the hard sell. They also had 2 soft play action areas which were not be utilised and you'll need to negotiate some steep stairs to access the toilet so patrons with mobility problems take note.
When all is said and done this joint deserves a whopping 9 out of 10 for sheer fun, entertainment and sexy women.
Remember the flirt man is saying it like it is (without payment) and visits totally anonymously.