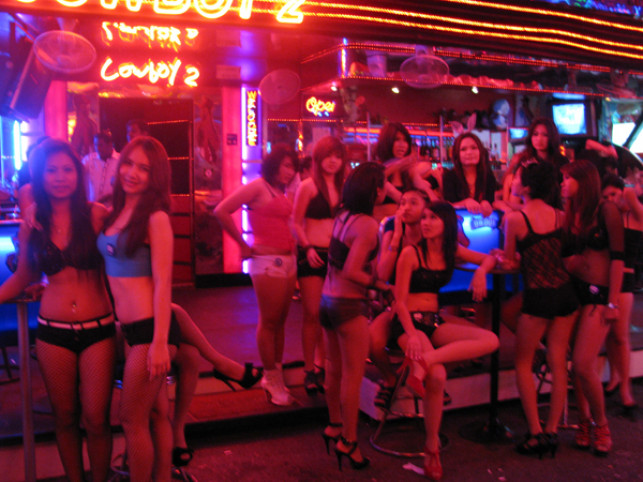 What do you prefer? Short time, good times, Long time, bad times
What do you prefer? Short time, good times, Long time, bad times
When you first visit Thailand, Pattaya in particular, you may well hear the common cry of "I love you long time mister!" It's easy to misinterpret this declaration of love as a long term proposal, "Hey, I'm a handsome guy, they told me that too!" But it soon comes to light that long time means for the night, which is a long time commitment for some guys and gals!
Ok, so what is short time? One young bar ladies' explanation always comes to mind when asked this question. "You come, I go!" There it is, very simple!
Many guys prefer the short time solution, especially if they are in a long term relationship. There are hundreds of bars, in particular Gentlemen's clubs that offer a rather discreet service with short time rooms available to relieve your tension! You are also less likely to get caught than if you decide to take care of a 'Mia Noi' (Little Wife). Many wealthy business men in Pattaya fall in love or lust with a young bar girl and decide to provide accommodation and a shopping allowance in exchange for a regular service. Why do they do this? Well, it's simple. It's all about ownership, but who owns who! A very dangerous game to play, if you get caught your partner will exact her revenge. This is especially dangerous if your wife is Thai…
A sex tourist may well prefer the long-time option as you get better value for money and more time to explore and indulge! It is advised to be careful here as taking a young lady back to your room can result in some of your more valuable possessions leaving with her whilst you are sleeping! Or worse still, she cases out your lovely pool villa and returns a week later whilst you are out, leaving you with little clue as to who has robbed you! Ok, let's not be too paranoid, just be careful. Put your wallet and smart phone in the safe before you sleep! (Also, girls who work for bars with a track record and a good reputation are a much safer bet than free lancers you might find on Beach Road or at the night clubs.)
There is always the option of a long term relationship, but it is strongly advised that you don't make a long term commitment with a bar girl. The chances are you are not the only guy sending her money for her sick mother. It's not to say that all bar girls can't be trusted, but business is business.
In conclusion, it is better to choose a young lady who has a non-sex industry related job as a long term girlfriend, but do remember… The girls you pay for are cheaper than the ones you don't!