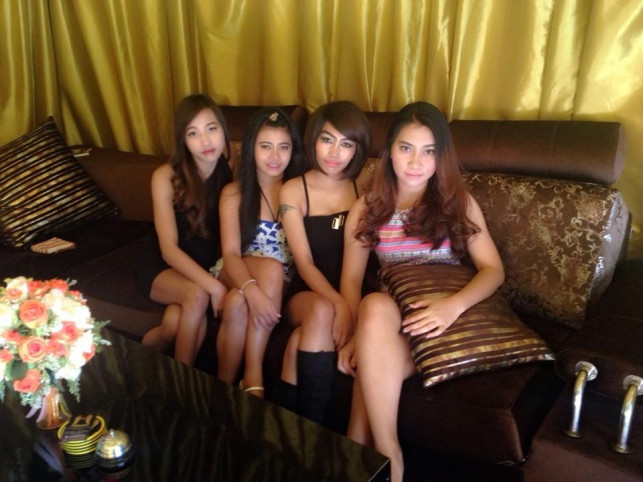 What makes a good bar in Pattaya ?.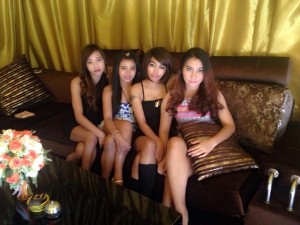 What makes a good bar in Pattaya?
It would be easy to write at least a chapter, probably a whole book on this subject, but we will try to keep to specific details of what makes a good bar! First of all there are many differing types of bars in Pattaya. These include the open beer bars, gentlemen's clubs, more traditional style pubs and A-Go-Go's. Open beer bars will be mostly staffed by ladies and maybe one or two lady boys depending on the location. Some beer bar girls are available to bar fine, some are not. Beer bars tend to be more relaxed than the A-Go-Go bars, beer prices are very reasonable and lady drinks and bar fines etc are cheaper than A-Go-Go prices. If you really want a bargain, the best prices in town for beer bars and gentlemen's clubs is on the east or 'dark side' of Pattaya. Here you are away from the city and tourist prices!
The gentlemen's clubs are very popular with the male foreign ex-pat community as they offer a discreet get away where the guys can go for a quiet drink and maybe a little mid-afternoon lay down in the hotel rooms they have to offer, after all, it's hard work playing golf in the Thai sunshine! (To be fair though, not all golfers play a round.)
Pattaya has a few traditional English style pubs too, these establishments offer a decent range of draft and non-draft beers and have very good food available at sensible prices. Some of these pubs also cater for children with play areas and kids menu and the staff are mostly good looking young, professionally trained ladies with a few bar guys too.
The A-Go-Go bars are a different story to the traditional pubs because the number one reason for a guy to visit is the girls. If you're on a budget, the cheapest beer available will be the draft beer. Bottled beers cost 2 times or more than in dark side beer bars and gentlemen's club prices. Bar fine and lady drink prices are also much more expensive than beer bar prices.
Ok, so there's a very brief background on the different types of bars in Pattaya, there are a few other types, but these are the most common. The big question though is, what makes a good bar in Pattaya? Ok, let's start with beer bars. A good beer bar will be in an easily accessible location with good parking, cheap beer, cheap lady drinks, Happy Hour and promotions (buy one get one free goes down very well), polite friendly staff, character foreign manager who everyone wants to be associated with and being situated next too other beer bars is good for business too. It's important to remember it's not always the prettiest girls who make the best business for a beer bar, character and personality count for a lot in this game.
A gentlemen's club needs a lot of good looking girls of various shapes and sizes to keep the punters happy to be a success. As we mentioned before, discretion is the name of the game. Gentlemen's clubs tend to open early and close early because the clientele will mostly go home after their 'game of golf' shortly after sunset, of course the game is followed a 'brief' visit to the 19th hole. Other important factors that help make a good club are quality food, relaxing atmosphere, good music an entertaining manager and good facilities such as short stay rooms and maybe even a massage service; after all if you've been swinging your nine iron on the green all afternoon you may well need a little R & R! Guys are willing to pay a little more for beers and other services in a gentlemen's club, but good value for money is still important to the ex pats who are often on a budget compared to the two week millionaires you will find on Walking Street.
As we mentioned before, the traditional English style pubs cater for the draught beer drinker and try to be as authentic as possible, including the décor and waitress costumes. When sat in a good traditional style pub it is easy to drift off into a daydream and imagine you're somewhere in London… Until you look out the window of course and see a baht bus go by! Also good traditional food is a big draw for customers and this has to include the Sunday Roast. Reasonable prices is also key to success and it is not cheap to import foreign ales into Thailand, but if you're used to recent London pub prices, Pattaya is cheaper. Catering for kids can boost business too, especially at the weekends. Also live music and or karaoke nights can add a bit of fun to the evening, until everyone gets steamed of course then it's time for Facebook video posting!
A good A-Go-Go bar to visit is one where you don't feel pressured to buy a lady a drink as soon as you walk in the door. Obviously it's the Mamasan's job to push the girls to get lady drinks bought for them as they will all have targets to be met every month. (A good Mamasan is key to running a successful A-Go-Go bar as she will be responsible for implementing the rules and regulations of the bar, if not done correctly the foreign manager and owner will soon find themselves losing any control.) The problem is if the girls are too pushy, it puts a lot of guys off and they will leave and go to another bar. Reasonable prices will be a requirement if you're an ex pat, but if you're a tourist you'll just want the best looking girls who are up for a fun party night. The more expensive bars tend to have the best looking girls, otherwise how would they make money? This is a general rule, some don't follow this way of thinking so it's best to shop around. LK Metro A-Go-Go's are generally better value for money compared to Walking Street bars. (Good music and volume levels can be important too, but the younger guys don't seem too bothered about listening to banging techno and EDM all night on Walking Street!)
All these bars have a few things in common that will help make them a success. These are; Good beer, good service, value for money, Promotions – Happy Hour etc, location and the  number one being of course, pretty, polite and lovely ladies!