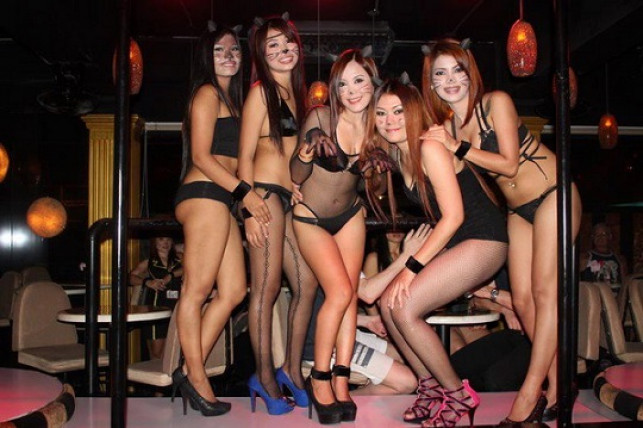 Which city in Thailand is the best for bar girls?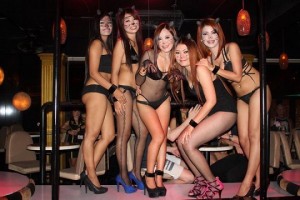 Which city in Thailand is the best for bar girls?
This really is a toss-up between Bangkok and Pattaya, please excuse the pun! Bangkok is the most westernized of Thai cities and is one of the most visited cities in the world by foreign tourists. The price of most things in any capital city tends to be higher than in smaller cities and less populated provinces. This is true of bar girls when you compare the average bar fine, short and long time rental costs between Bangkok and Pattaya. Some guys prefer Bangkok girls, often remarking on a more professional attitude to their work! Pattaya bar girls vary immensely on quality, cost and reliability; but so do the Bangkok ladies! There are three main areas where you can pick up a bar girl in the capital, these are; Soi Cowboy, Patpong and Nana Plaza. One gets the feeling when visiting these areas that the party is nearly over, their heyday has passed due to control and the authorities trying to clean up the image of the city. Still, there are some great lasses waiting to be yours for a few thousand Baht for the night…
Pattaya, on the other hand, is a city that originally boomed in the sixties servicing the needs of the US Marines taking a break from the North Vietnamese war and in recent years has broadened its appeal internationally. It now has many areas where pick up bars and A Go Go bars have proliferated, these include; Soi 6 and Soi 7, Beach Road, LK Metro, Soi Buakhao and the infamous Walking Street. Some of the more swanky A Go Go bars on Walking Street charge higher than average bar fines (up to 900 baht) and the girls can be rather expensive too when compared to free lancers or 'Dark Side' bargains! (Up to 3,000 Baht for long time). Ok, what's a freelancer and where is the 'Dark Side'? It all sounds like something from an episode of 'Star Wars!' Well, imagine the cantina bar where Han Solo nearly gets run in by a bounty hunter in Episode IV – the first movie ironically – and that's pretty much every A Go Go in town. There is one exception though, Obi Wan Kenobi has yet to chop off a disgruntled customers arm in a bar fight with his lightsaber, but you get the idea… Freelancers are not paid a salary, although they usually get kick back payments from lady drinks bought for them at the night clubs and bars they frequent. There is no bar fine for a freelancer, you just need to negotiate your price for what you want i.e. short time or long time.
That leaves the 'Dark Side'. This is east of the main city areas of Pattaya on the far side of the Sukhumvit Road. It is called the 'Dark Side' because the Soi's were not well lit until recently. There are many expats and Thais now living on the 'Dark Side', so the need for bars and mini A Go Go's has increased too. A good indicator of bar fine, short time and long-time price is the cost of the bars drinks! On the 'Dark Side' a Leo can cost you as little as 40 Baht for a small bottle and up to 4 times this on Walking Street! Bar fines can be as little as 300 Baht and girls will go with you for as little as 500 Baht, but 1,000 Baht is becoming more usual for the night. Some of the Dark Side girls are absolute stunners, however, some won't make it through to next round of the beauty pageant!
In conclusion, the choice of best city for bar girls is a personal one, but most people would choose Pattaya as the range of ladies available is wider and more diverse and you can find some real bargains there too!