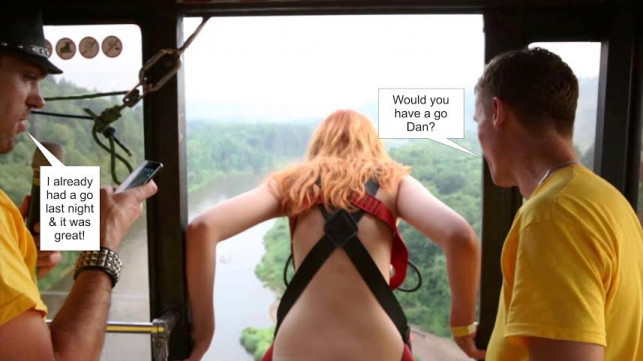 Win a FREE Bungy Jump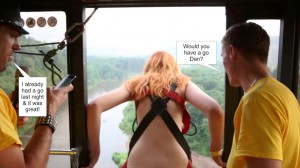 Siam Bungy – Win a FREE Bungy Jump
Join our competition to win a FREE Bungy @ Siam Bungy by coming up with the best caption for this photo. The captions can be made by any of the three people in the image, being "Guy 1" one the right, "Guy 2" on the left and the "Girl".
The best caption will win a free bungy jump and Siam Bungy T-shirt.
Siam Bungy Jump is located at Soi 87 Sukhumvit, Pattaya and is the most fun you can have in Pattaya with your pants on!