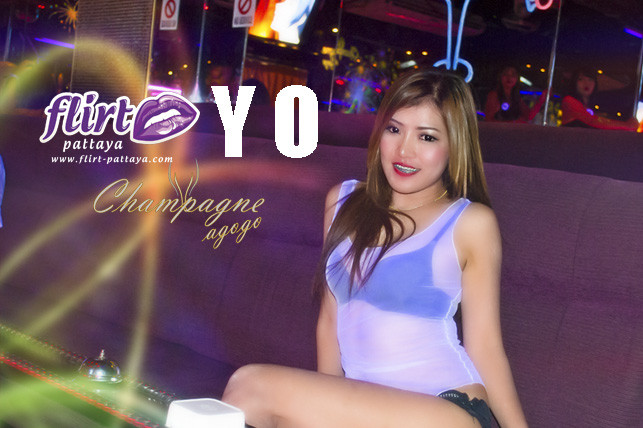 Yo – Champagne Agogo
Hello Guys & Girl,
My name is Duangkamon Pordeetam. My nick name is Yo, I'm 25 years old. I was born and grew up in Pattaya Chonburi. For me Pattaya  it's nothing exciting,  plain because I was born and raised here. I see it all the time. But I don't think moving to another location. Because my family is here. And I'm happy to be here with them. I have many friends, I know that if you are in Pattaya. I will refer you to a good place. Pattaya has many attractions, not just a night and if you're curious, you can come to meet me at Champagne Agogo Soi Lk Metro. And I'll be your tour guide.

Most of my time is spent on sports, I like to go to Fitness I want to shape healthy and look good all time. Sometimes I go to watch movies or shopping with friends. And i like to cook at home stay with my family. I don't like to go out at night because i worked already night time. It's enough.
So! for the man which I'm looking first thing is handsom, tall, genuine and good heart.
If you would like to meet me I work at Champagne Agogo Soi LK Metro. There is always many sexy girls working here with me, so come along, take a look and have a few drinks and enjoy our happy hour start from 2.00pm till 9.00 pm. All our sexy girls waiting for all of you. Enjoy your Holiday everyone!!!