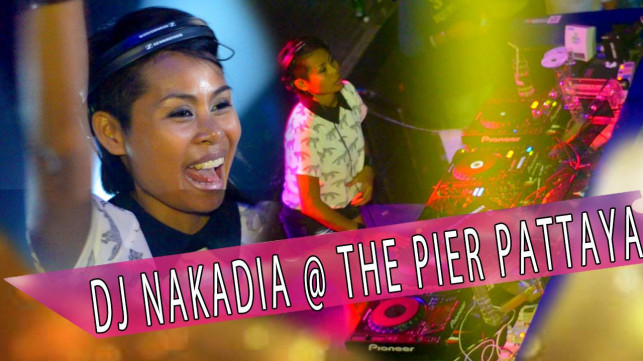 Dj Nakadia @ The Pier Pattaya
www.flirt-pattaya.com
Thailand's number 1 DJ visits Pattaya's number 1 Nightclub.
Friday 16th May seen The Pier nightclub Pattaya full to the rafters with party-goers to see DJ Nakadia play her last set in Thailand before she embarked on a  world-wide tour. The Thai Dj star born in Nakhon Ratchasima obviously had the time of her life on the decks that evening as a smile was never off her face. Her unique trance mix has made her a DJ legend in Thailand and abroad and The Pier Pattaya was the perfect place to say farewell. She now goes on to play such countries as South Africa, Germany and Spain . Flirt-pattaya cant wait till she returns to Thailand and hopefully pops into the pier again. We had our cameras rolling on Friday so check out the video to see what the made the evening so special.