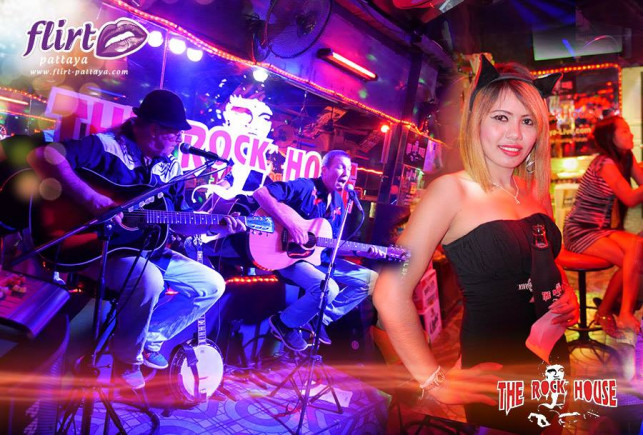 Pattaya-Live anniversary @ The Rock House Bar (LK Metro)
Wednesday 19th Nov was down in the Flirt diary as a must-go-to party down at LK Metro. Proprietor of The Rockhouse Bar, Alex, spared no expense by booking no less than 3 music acts to entertain as well as laying on a nice buffet.
They had Scott , lead singer of The Moaning Lizas doing a solo show, Ramshackle a top class country / bluegrass outfit playing all country favourites as well as Padraig Hedqvist the rocking Swedish guitarist and vocalist.
After the free shots, some giveaways and a few bell rings Flirt Pattaya relaxed in a comfy bar stool and enjoyed the entertainment and cold beers in the company of The Rockhouse's lovely hostesses.
Well done to Alex at the Rockhouse and all the guys from the Pattaya-Live forum that turned up to party.
Keep checking out Flirt-Pattaya.com to see when The Rockhouse are having any future parties.